Girls soccer defeats Leavenworth
The girls soccer team defeated Leavenworth 9-1 on Tuesday, May 16
Senior midfielder Haley Freeman scored two goals in 13th and 18th minutes.
According to junior defender Cori Carver, the game allowed the team to get back into rhythm.
"It gave us opportunities to play simple and playing our game," Carver said.
Goals by sophomore midfielder Lexi Ballard in the 28th minute and by junior forward Addie Hinkle in the 36th minute added to the score.
Head coach Arlan Vomhof believes second half adjustments lead to opening up the offense in the second half.
"We calmed down. We had the wind the first half and everyone was just trying to go go go. We talked at half time about how we had to put the ball on the ground," Vomhof said. "Our first twenty minutes were pretty bad we weren't playing together at all we just talked about some stuff that we needed to put it on the ground and now that we were going against the wind. We definitely had to possess the ball a bit instead of just relying on long passes."
The Lady Jags opened up the second half strong with a goal by sophomore forward Shyanne Best in the 43rd minute. Two goals by junior forward Erin Olsen were also made in the 56th and 58th minutes.
Just two minutes later, senior defender Kacie Kinley added another goal to bring the score to 9-0.
With just five minutes left, Leavenworth scored to make the score 9-1. This would be the final score.
Vomhof used the game to help prepare for the next round.
"It allowed us to rest some players that are going to play probably the entire game [against Aquinas]," Vomhof said. "It allowed us to give us some young girls experience some confidence."
The Jaguars will play St. Thomas Aquinas on Thursday, May 18 in the second round of the regional tournament.
(Visited 20 times, 1 visits today)
About the Contributors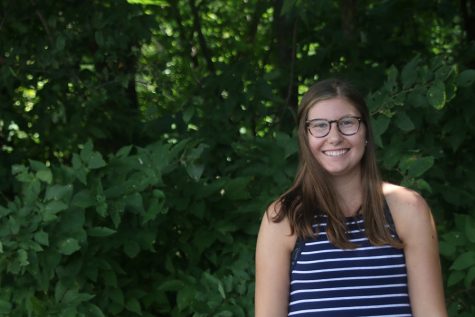 Katya Gillig, Mill Valley News editor-in-chief
This is senior Katya Gillig's third year on the JagWire staff. This year she is one of the Mill Valley News editors-in-chief alongside Elizabeth Joseph and Marah Shulda. Katya is involved in MV Outfitters and Youth for Refugees. Outside of school, she enjoys traveling and spending time with her friends and family.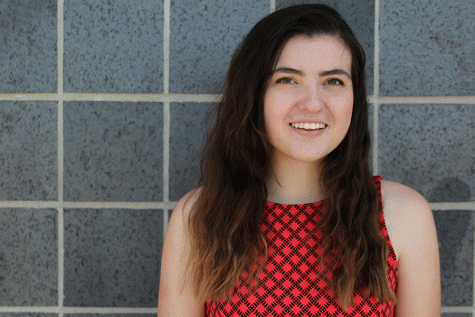 Madison Ferguson, JagWire editor-in-chief
This is senior Madison Ferguson's third year on the JagWire staff. This year she is a JagWire co-editor-in-chief and a photographer. When Madison is not in the journalism room, she spends her time running NAHS as a second year president. She also spends a great deal of time creating sets for the drama department, as well as performing in the school plays and musicals.