Eggtc. offers good food over service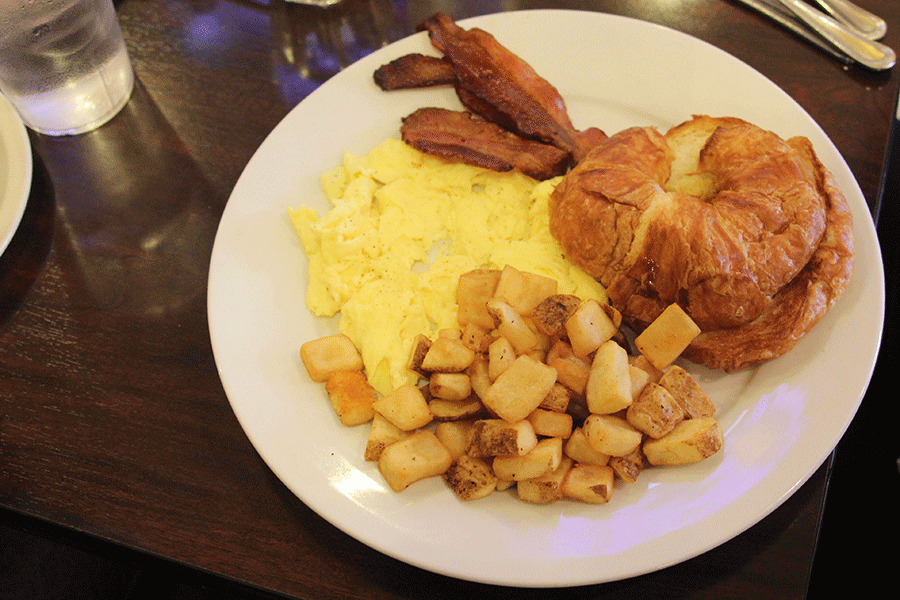 Walk into Eggtc. in Shawnee on a weekend morning and you are bound to encounter a huge crowd waiting to be seated for their breakfast. Despite the inevitable wait, when the food finally arrives, the overwhelming aroma of bacon, bread and eggs will almost be enough to forget the hunger brewing from the wait.
Breakfast meals, such as the Classico that I ordered, are just that: classic. The Classico includes two eggs with a choice of meat, bread and either breakfast potatoes or fruit: the perfect portion for one person. Personally, choosing two slices of bacon and a baked croissant was a delicious combination. The bacon was crispy and the croissant was soft and warm.
Eggtc. is great at offering the customer endless combinations of food to try. Between optional selections of meat, bread, cheese and vegetables and the choices of pancakes, waffles, French toast, omelets and breakfast sandwiches, Eggtc. can satisfy even the pickiest of taste buds.
Since Eggtc. is only open until 2 p.m., the restaurant remains incredibly busy during the early hours. The main floor is packed with small tables and the proximity between the tables can make you slightly claustrophic. Further into the restaurant are coveted booths and larger tables, but they are almost always in use. The decor is modern and upbeat but Eggtc. could benefit from a better layout.
Despite its amazing food, the wait did get in the way of an overly enjoyable experience. While it may be a good thing that a restaurant is busy, it shouldn't take over an hour to be seated and receive your food. Beating the rush is important when deciding to go. It may take some scheduling on your part, but Eggtc. is definitely worth the wait.
(Visited 26 times, 1 visits today)