Dartmouth is the next step for tri-sport athlete Tyler Green
Hardworking and goal-oriented, senior Tyler Green is an accomplished athlete in three sports, football being his central focus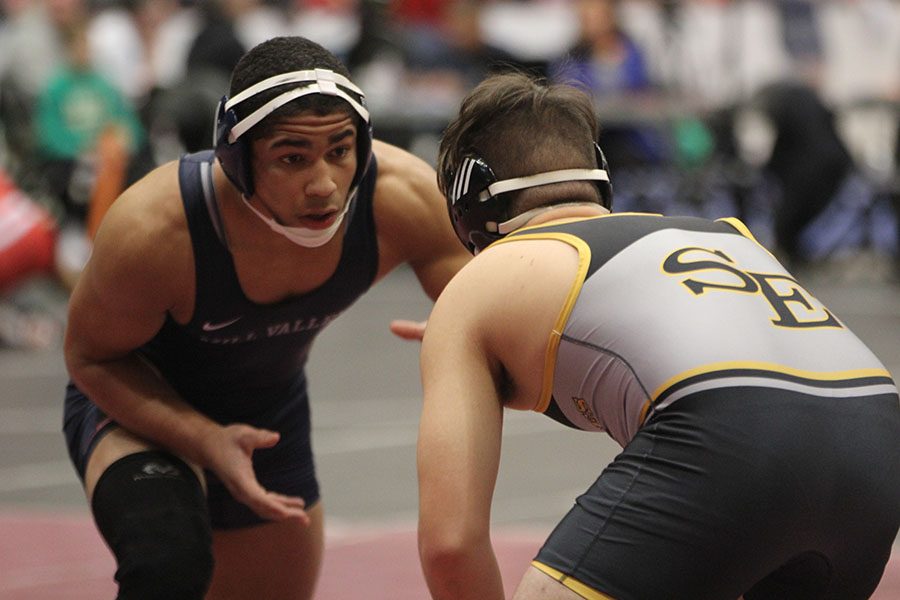 Tri-sport athlete senior Tyler Green has racked up the accomplishments and honors of being a state champion in football, first team allstate running back, two-time wrestling state qualifier and placing sixth in the 4×400-meter relay at state track throughout his high school athletic career.
Transferring to Mill Valley his junior year, after growing up in Lansing for 16 years, created new opportunities for Green.
"At first it was so scary and it was such a big risk. I risked playing sports in general because [at Lansing] I was varsity and over here it was huge shoes to fill. We thought that I might not even be able to play running back," Green said. "Coming here was probably one of the best decisions of my life. It opened so many opportunities as far as school and football at the college level."
Green's personality and optimistic outlook allowed him to integrate well with the football team, according to head coach Joel Applebee.
"Tyler's an outgoing young man. He's a joy to be around for everybody," Applebee said. "He has a positive energy about him that he brings to the table every single day, so that allowed him to jump right in and be a part of everything."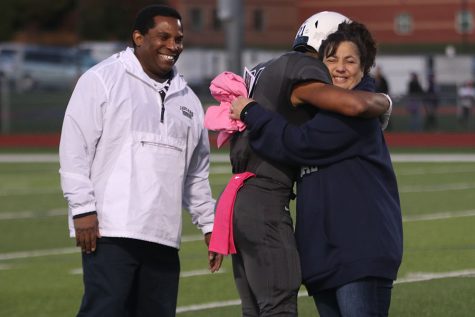 Green grew up playing every sport he could, starting football in kindergarten. Once he got older, he had to narrow his extracurricular activities down to three. He wanted to choose sports that would benefit his performance in football.
"I chose to do wrestling and track for football," Green said. "Wrestling keeps me in unbelievable shape and helps with form and toughness. Track is for speed."
With his love for football, Green plans to continue his football and academic career at Dartmouth College in Massachusetts, one of eight Ivy League schools.
"It's the best game ever. I love the team environment and the camaraderie," Green said. "It's something that I feel like I'm good at and it's something I'm meant to do. I want to play football for as long as I can."
Applebee attributes Green's success to having the ability to set goals and work hard to achieve them.
"It's awesome that he gets the opportunity to do that. He's a young man that has worked really, really hard to achieve those goals," Applebee said. "He knows exactly what he wants to do. He has always wanted to go to the Ivy League; he told me that from the get go. Now he has the opportunity and I'm so happy for him."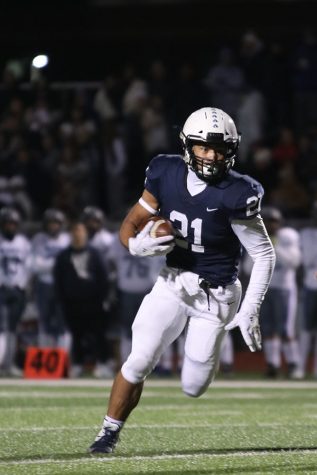 Senior Ben Mason developed a friendship with Green throughout the two years they played football together. This left an unforgettable impact on Mason.
"He is always encouraging me to do better. He made me work harder on and off the field," Mason said. "I will always remember him for the rest of my life because he's Tyler Green."
Along with impacting his peers around him, the work ethic and ambition Green possesses sets an example for Applebee's kids.
"That's one thing that I always preach to my own kids. I talk to them about Tyler, about how you can do it if you set your mind to it. You can play three sports, you can be involved in school, other clubs and activities," Applebee said. "To me, that sets an example and sets the bar high for everyone else who wants to do that, but it's possible if you set your mind to it and prioritize."
(Visited 623 times, 1 visits today)
About the Contributors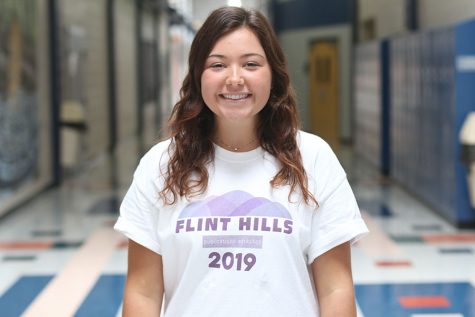 Taylir Charest, JAG editor in chief
This is senior Taylir Charest's third year on the JAG yearbook staff. This year she will be taking on the position of editor-in-chief. Other than yearbook, Taylir is a member of the softball team and Spanish NHS. Outside of school, she enjoys shopping, traveling, concerts and K-State football games.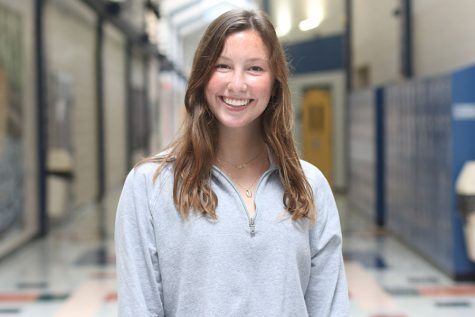 Abby White, JAG editor in chief
This will be Senior Abby White's second year on JAG yearbook staff. She will be taking on the position of editor-in-chief alongside seniors Avery Liby, Taylir Charest, and Sammie Volkamer. Other than yearbook, she is a member of the school basketball and tennis team, Psychology Club and a RFL ELT. Outside of school, Abby loves being around friends and family, watching Netflix and eating constantly.