Students find greater purpose through long-lasting friendships
April 25, 2022
Friendship is a word that can mean many different things to so many different people. However, no matter how you define friendship or who you are friends with, your friends will likely have a lasting impact on your life. These impacts could be seemingly small, such as what music you listen to, or bigger influences such as improving your character. Mill Valley News staff gathered nine students in four different friend groups to discuss the influence their long-term friendships have had on their lives.
(Visited 937 times, 1 visits today)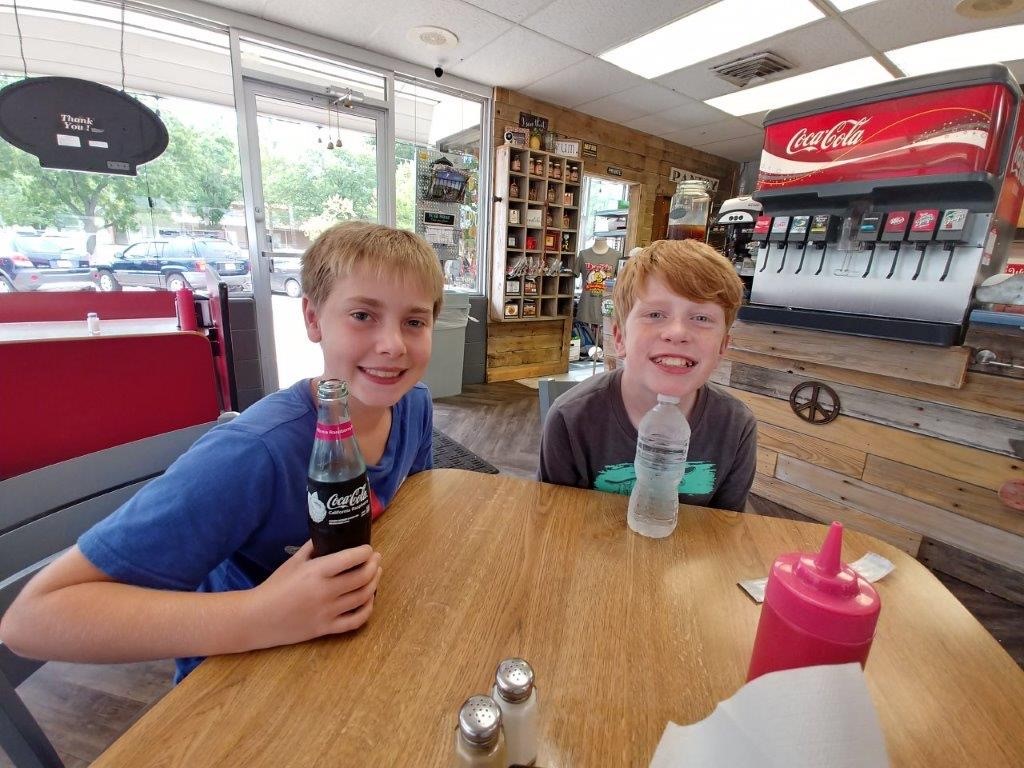 Freshmen bond through a love of music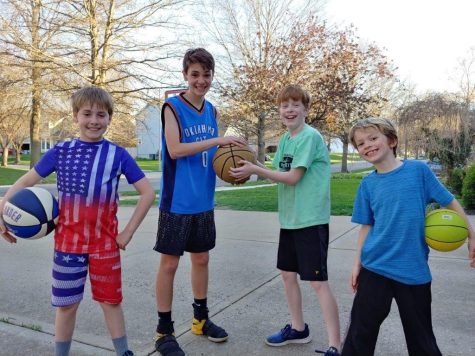 Freshmen Zach Chesser and Brayden Evans have been close ever since they were in the same second-grade class, and have enjoyed making many memories together since elementary school.
According to Evans, being close in proximity has allowed the pair to be close friends.
"We can see each other since we live close together," Evans said. "So we spend a lot of time with each other."
Chesser explains that both boys also bonded over a similar love of music and sports.
"We both enjoy music and basketball," Chesser said. "We both play guitar and are in the band. I play trombone and [Evans] plays the saxophone."
Between living close to each other and enjoying music together, Chesser and Evans' families have become closer and enjoyed activities like concerts together.
"Our moms are pretty close," Evans said. "We do a lot of stuff with them sometimes, like go to concerts. We went to the Imagine Dragons concert a few years ago. [It was] good, it was the first time we did that."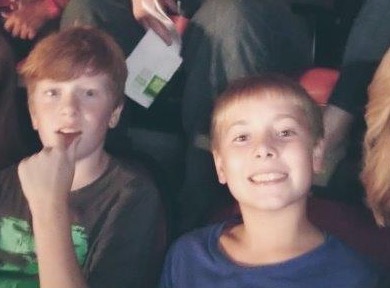 Evans considers the pair's dynamic to be fairly normal and believes he would be less social without Chesser.
"We're the really stereotypical, close friends," Evans said. "I probably wouldn't have seen friends as much [without Chesser], because he's the friend I see the most."
Evans believes that the COVID-19 pandemic was the hardest time in the boys' friendship due to being isolated, but still feels as though they were able to remain close.
"Well, during COVID-19, we didn't see each other for a couple of months," Evans said. "[Chesser] changed, like his voice dropped and everything, but [our friendship] wasn't affected that much."
According to Chesser, Evans has been a good, reliable friend through the years.
"[A friend is] somebody who's there for you," Chesser said. "I would want [Evans] to know that I'm thankful for him."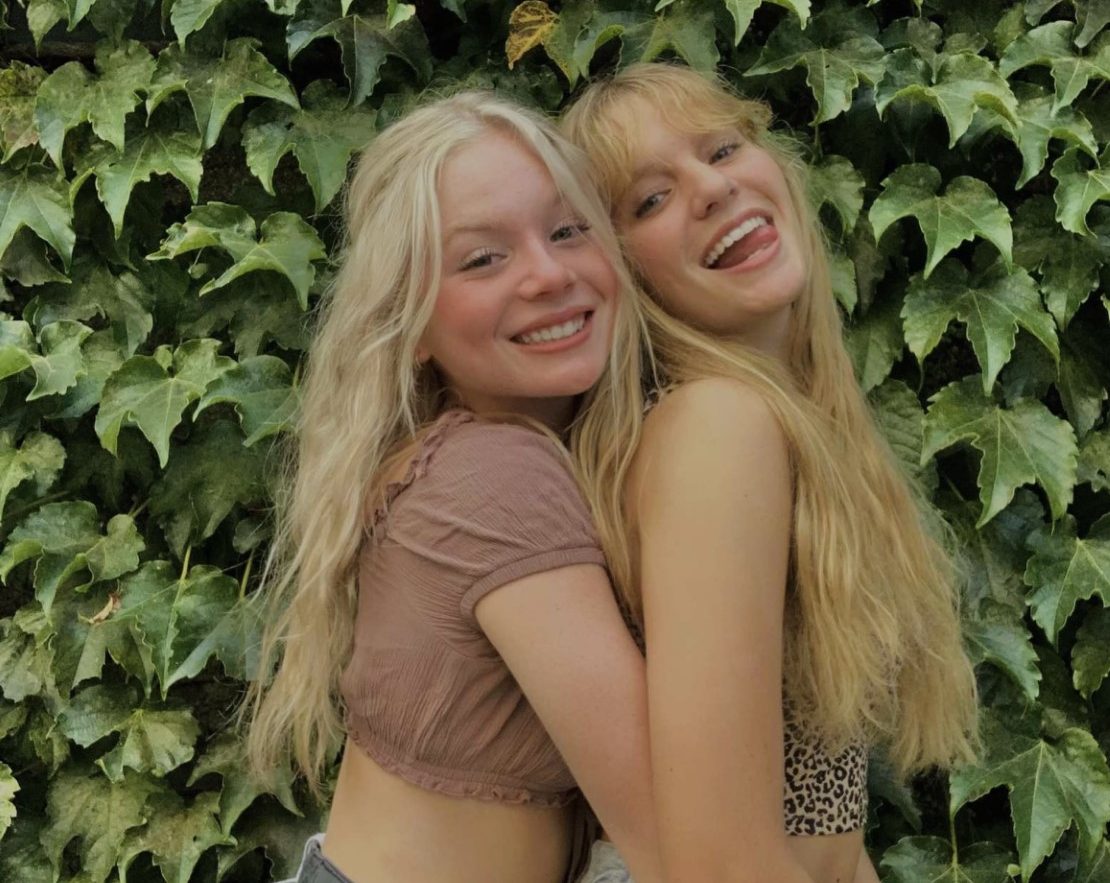 Sophomores' friendship brings balance to one another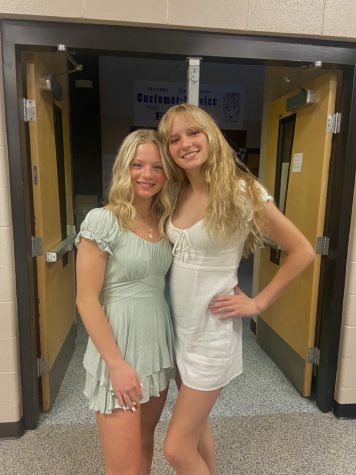 Sophomores Keira Franken and Meghan Kephart have a tight bond with one another, due to their friendship that predates their kindergarten years.
According to Kephart, the pair grew up together as neighbors, and it feels as though she has known Franken "since forever."
Franken believes that Kephart helps her to get out of her comfort zone.
"I was kind of a really introverted shy kid," Franken said. "She definitely helped me get out of my shell."
Similarly, Kephart believes that Franken balances her out.
"She kind of just keeps me settled and keeps me focused on what I need to do and not go crazy," Kephart said.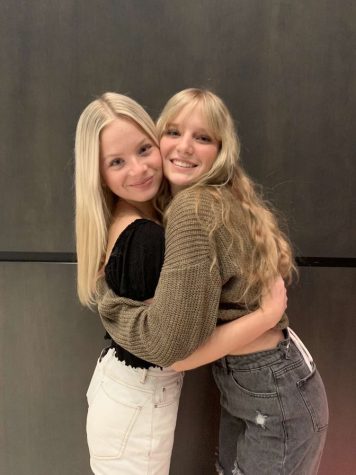 According to Franken, the pair's friendship is well-recognized by others.
"I feel like people think of us as a pair, [which is] fine, because it's mostly true," Franken said.
Even if she had not met Franken as a neighbor, Kephart believes the pair would have become friends due to their shared activities and how much time she spends with her friends.
"I feel like we'd still be friends because we also have played sports together multiple times," Kephart said. "[My friendships mean] everything because I hang out with them all the time and that's all I pretty much do besides sports and hanging out with my family. "
Franken is thankful for her friendship with Kephart and believes the two are as close as family.
"[Kephart is] like my family now," Franken said. "She is my person that I'm grateful to have."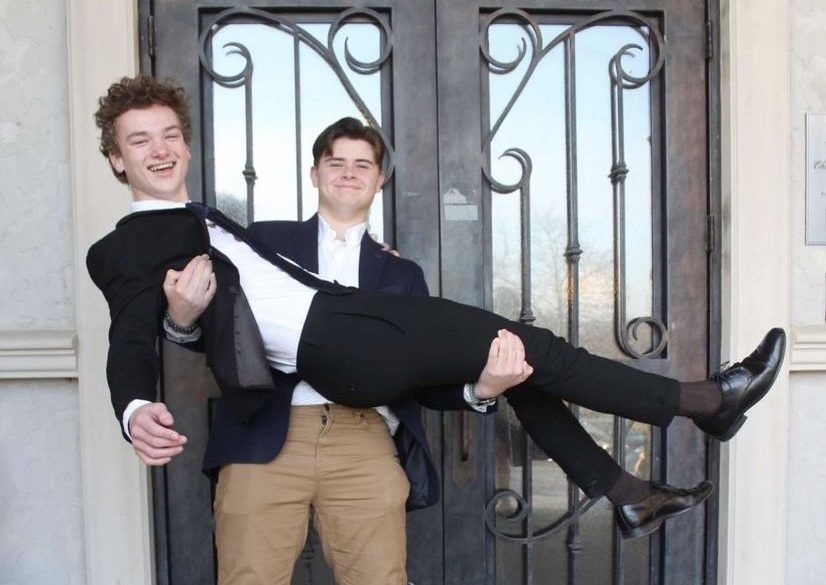 Juniors find comfort in each other's company
Juniors Finn Campbell and Atticus O'Brien have been friends since third grade and have made countless memories as they've grown up together.
O'Brien still remembers the playground misunderstanding and discussion that led to the pair's friendship.
"[We met] at recess. This kid punched [Campbell] in the back," O'Brien said. "He turned around, and I'm standing there and he thought it was me. I was like, 'I didn't punch you,' and he had on a Spider-Man shirt, so I was like, 'I like your shirt,' and we became friends."
Over time, the friends were able to mature and bond over more meaningful connections.
"Obviously, we grew with age," O'Brien said. "In kindergarten, this kid had heard of Guns N' Roses, so me and him were best friends. Now there are political affiliations, there are things that exist that people base a lot more friendships off of. There's, socially, a lot more going on than in third grade." 
According to Campbell, his friendships like his friendship with O'Brien are important because they allow him to be himself.
"I think friends are extremely important because not only is it important to be close with your family and the people that are blood to you, but it's also important to have separate relationships," Campbell said. "You can't talk about everything with your family. Sometimes you need somebody that will just listen and won't judge you at all."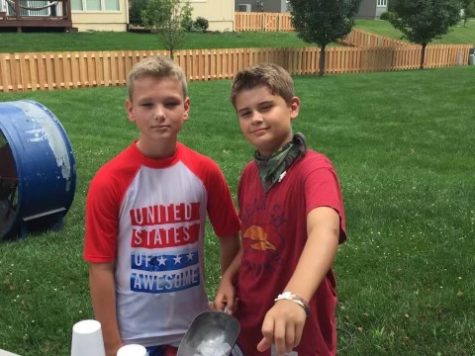 "I think friends are extremely important because not only is it important to be close with your family and the people that are blood to you, but it's also important to have separate relationships," Campbell said. "You can't talk about everything with your family. Sometimes you need somebody that will just listen and won't judge you at a
Campbell believes that the pair have a good relationship because they avoid drama.
"I don't remember a single time we've gotten into a fight," Campbell said. "It's never been anything serious because we're not dramatic."
O'Brien agrees, saying that the "closest [Campbell and O'Brien] got to not being friends" was when they went to different middle schools and could not interact as often.
Without Campbell, O'Brien believes he would be different and have different interests because Campbell has introduced him to so many things over the years.
"[Campbell] showed me a bunch of video games I like, a bunch of music I like, a bunch of stuff that I just wouldn't have found on my own," O'Brien said. "We've known each other for so long that the butterfly effect is so big."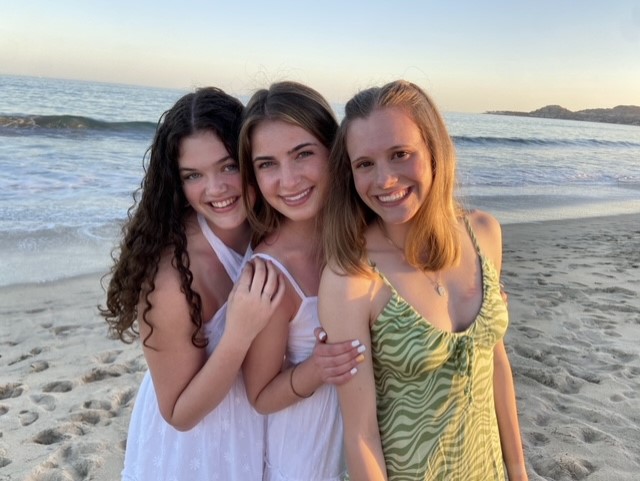 By Submitted by Katie Schwartzkopf
Seniors help each with self-improvement through long-term friendship
For seniors Logan Pfiester, Katie Schwartzkopf, and Sydney Wootton, their friendship has spanned the vast majority of their educational careers. With a friendship that began in the third grade, the girls have watched each other grow as individuals, helped each other through tough times and brought their families closer together.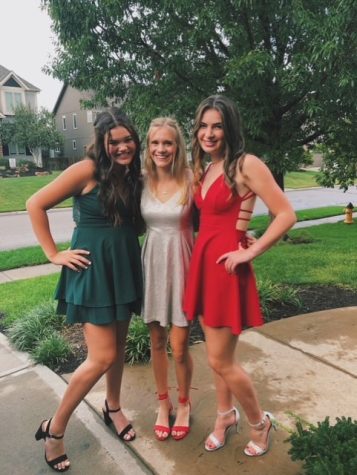 According to Schwartzkopf, each girl brings something different to the group.
"I feel like we have different group dynamics, like Sydney and Logan actually harass each other," Schwartzkopf said. "They like to joke a lot and make fun of me and tease each other, and then I'm the sentimental one."
Although they tease her, Schwartzkopf knows that both of her friends care for her and help her improve her self-confidence. 
"I struggle with constantly needing validation from people, and I think this friendship has taught me that I don't need that," Schwarzkopf said. "[Pfiester and Wootton] just love me for me."
Similar to Schwartzkopf, Wootton finds that her friends are good influences that help guide her in life.
"Logan is very social," Wootton said. "She's very good at talking to people. I observe how she does that, and I try to put it into myself and do the same things that she does to try and talk to people. For Katie, she's just so nice to everyone. So I just observe Katie and try to use her actions and think of what she would do in certain situations."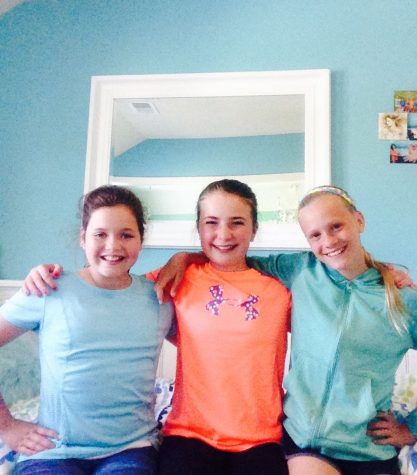 College can often be daunting for friendships, but even though the three are splitting up for college, with Pfiester, Schwartzkopf and Wootton going to the University of Kansas, Kansas State University and Colorado State University, respectively, Pfiester believes they will remain close.
"Honestly, I think being apart will just make it more special when we see each other again on breaks and stuff," Pfiester said. We'll  still talk to each other, but I'm obviously sad we won't see each other every day." 
Similarly, Wootton believes that because the girls' families are close, the friends will remain tight-knit despite separating.
"I think we'll still see each other a lot because our moms are best friends," Wootton said. "Our families hang out all the time, so we'll see each other on breaks."
When it comes to her friendships, Pfiester is grateful for having close friends like Schwartzkopf and Wootton and believes that having a smaller group of friends is beneficial.
"I think it's important to recognize the good people in your life and invest your time and energy into them, because then you're happy," Pfiester said. "They'll help you get through the hard problems. You don't need a bunch of friends. I would say it helps have one or two great friends."
Schwartzkopf believes that despite how close she is to her friends, it is important to remind them that she cares.
"I think sometimes with my best friends, I'll get complacent and be like, 'Oh, I don't need to remind them how much I care about them,'" Schwartzkopf said. "But those are people you need to remind the most."
Seniors find greater sense of belonging through grade school friendship