Football defeats De Soto 18-7
The team made a second half comeback and bested De Soto's offense in a close game Friday, Nov. 15
The football team settled their rivalry against De Soto Friday, Nov. 15, beating the Wildcats 18-7 in a tight game. The defense shut down De Soto's offense, allowing only one scoring drive and limiting their offense to just 169 total yards.
Down 7-2 at the end of the first half, the Jaguars came back in the third quarter when quarterback Cooper Marsh ran a 20 yard touchdown making the score 8-7. Marsh believes their second half comeback was due to the defense and how well they were doing.
"The defense was lights out tonight. We played a hell of a game and it helped us a lot." Marsh said. "We were shaky at times, [especially] myself. I had a couple turnovers that, thankfully the defense picked us up. We got to be cleaner next week."
Taking the lead into the fourth quarter, the Jaguars held the one point lead until senior Tyler Green ran for a 40 yard touchdown with only six minutes and 25 seconds to go. Green describes what he felt before and after his game winning touchdown.
"I was really hype, but I knew something was coming," Green said. "I put my boys first and I trust my boys over anyone. I know that no matter who we play we're always going to come out and chill out."
The loud, competitive atmosphere also played a large role in the game, as Green explained. 
"I love this atmosphere. No matter who we play, where we play it just comes down to us. Coach always says, no matter what we just keep our heads down, we'll keep working and then we show out on Fridays," Green said. "We ignore the sounds but the atmosphere was amazing and I just love that."
The game finished with a 26 yard field goal kicked by junior Chris Tennant in the last two minutes of the game. 
Senior Grant Frost looks ahead at what the team can improve for next week's game against St. Thomas Aquinas on Friday, Nov. 22.
"I think we got to take that next step forward," Frost said. "We got to get better [and] we just got to keep building on what we have."
(Visited 656 times, 1 visits today)
About the Contributors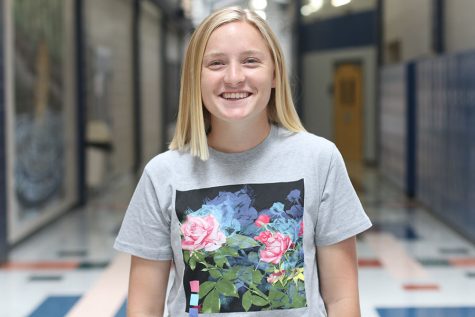 Anna Ricker, JAG assistant web editor
This is senior Anna Ricker's second year on the JAG yearbook staff. Anna is the assistant web editor and a photographer. She is also in the National English Honors Society, on the Mill Valley cross country and girls soccer team as well as the KC Fusion soccer club 01 girls academy team. She enjoys being outside, hanging out with her friends and dogs, doing DIY crafts and traveling.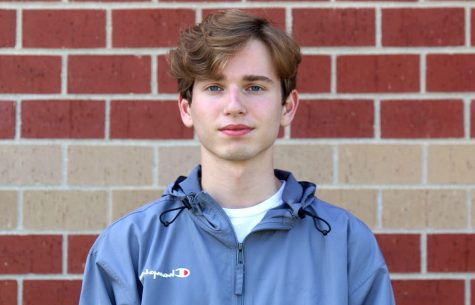 Steven Curto, Mill Valley News editor-in-chief
This is senior Steven Curto's third year on the JagWire staff. He is undertaking the position of Mill Valley News editor-in-chief. When he isn't occupied with the undertakings of running the website, Steven can be found doing various tasks as the president of Club 121, working at Panera on the weekends and doing homework for the numerous AP courses he enrolled himself in this year. When he's not busy working or being productive, he can be found...