Art department holds annual show
Students display their artwork at Country Club Bank from Monday, April 24 to Friday May 5
The art department will host their annual show at Country Club Bank from Monday, April 24 to Friday, May 5. The event showcases the work of students in every art class from all four teachers.
According to art teacher Erica Crist, the purpose of the show is to display students' creativity in their artwork to the community.
"The purpose is to reach out into the community and to show them all of the diverse artworks that our students create," Crist said. "It's also so the students know what it's like to have their artwork in the show."
The show serves as both a way to show off student's art and a fun activity for classes and the community to attend.
"The show is super important because it gives the art teachers the chance to show off the amazing work their students did," junior Marissa Olin said. "It also lets students display their work in a slightly more formal setting, and gives classes an excuse to take a fun field trip in an otherwise extremely busy time of the year."
When choosing pieces to display in the show, the art teachers look for unique and refined projects.
"We look at overall quality of work," Crist said. "I choose the pieces where the students thought outside the box, and care a lot about their work and really explored concepts and techniques."
Olin feels delighted to have many of her works featured in the event.
"It's great to be able to show off my art," Olin said. "I'm super proud of a lot of the projects I've done this year and it's amazing that they're being displayed at the Country Club Bank."Art positively impacts students by allowing them to experiment and express themselves through interactive work, according to Crist.
"The arts allow students the solve problems creatively through hands-on application," Crist said. "I think sometimes for students it's a chance to think and create."
(Visited 14 times, 1 visits today)
About the Contributors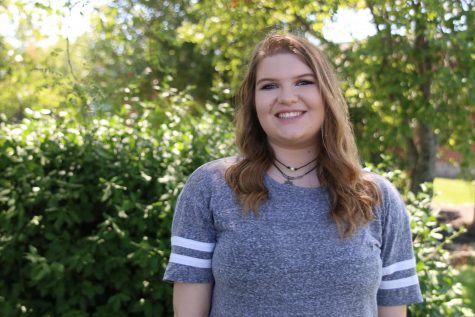 Lauren Ocker, JAG editor-in-chief
As she enters her senior and third year on the JAG yearbook staff, Lauren Ocker will be taking on the position of editor-in-chief. Other than yearbook, Lauren works in The Catty Shack and competes in the school's DECA chapter. Outside of school, Lauren enjoys hammocking, binge-watching Netflix and talking about the Obamas.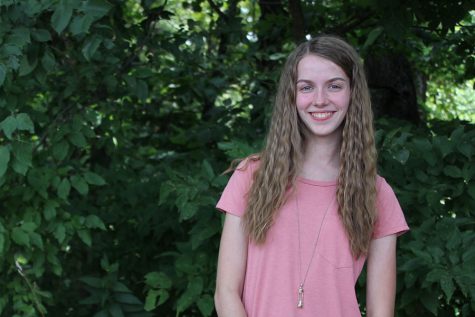 Annika Lehan, JAG editor-in-chief
This is senior Annika Lehan's third year as a part of the JAG yearbook staff. This year she will hold the position of editor-in-chief alongside Libby Mullican and Mia Thomas. Along with being on the yearbook staff, Annika is a part of Thespians, NHS, French NHS, French Club, and MV Outreach. She enjoys participating in both the fall musical and spring play, as well as reading, making art, going on walks and having fun with friends.