The Music Man: Ricky and Trevor, come visit me (or, the case for a medium-sized concert venue in Kansas City)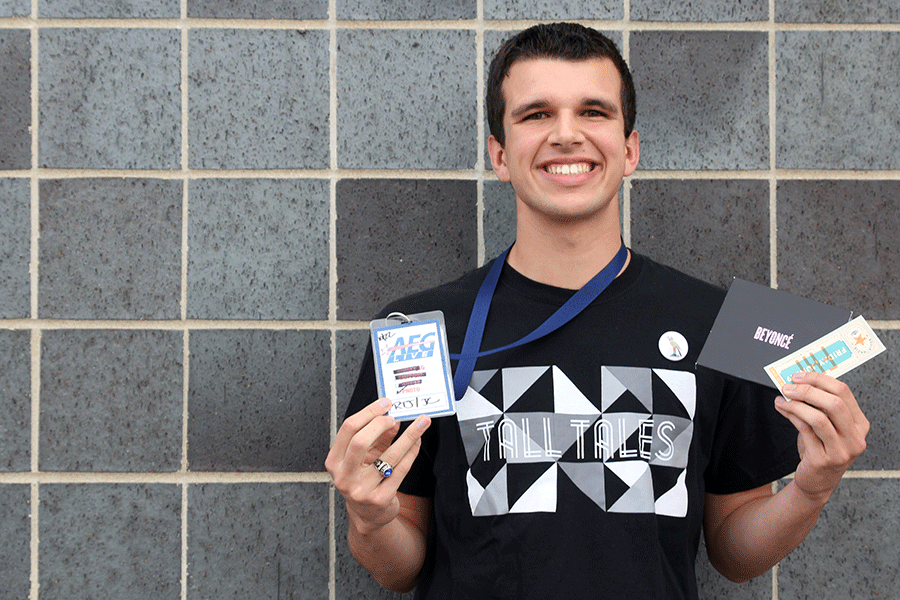 Justin Curto, Mill Valley News editor-in-chief
January 25, 2016
If you remember from a few of my past blogs, I love watching videos by YouTubers almost (operative word) as much as I love listening to music. Some of my favorite YouTubers, however, also make music. Cue my inner fanboy. I'd love nothing more than to go to a concert by a YouTuber — not just for the fun live music, but also for the humor and personality promised from someone who entertains by, in essence, being himself.
I thought I had the prospect of seeing not one, but two, of my favorite YouTubers in concert recently, when Ricky Dillon and Trevor Moran announced the "Alive + Gold" tour yesterday. However, to my dismay, I noticed the tour stopped at all the relevant Midwestern cities — Minneapolis, St. Louis, Chicago, Milwaukee — except for Kansas City.
Now, that may just be because this is only the East Coast leg of the tour. I have a hard time imagining a tour traveling 8 ½ hours from Denver to Kansas City, though, especially when it could cut that time in half by going from Kansas City to St. Louis.
When I looked at some of the other venues Dillon and Moran were playing on the tour, I noticed most in the Midwest fall into the 500-800 capacity range. The closest Kansas City comes to this is the Arvest Bank Theatre at The Midland, with a general admission floor capacity of about 1,300.
Proportionally, it would be nearly as reasonable to expect 1,300 fans of Kansas City's 616,00 residents (Kansas and Missouri combined) to attend the "Alive + Gold" show at The Midland as it would be to expect 800 fans of St. Louis' 317,000 residents to attend at The Ready Room. Not all artists can afford to play a 1,300-person venue if there's a chance only 800 people would show up, though, so it makes some sense why Dillon and Moran bypassed Kansas City.
One thing the Kansas City music scene notably lacks that would make this quandary way more easily solved is a 500-900 capacity all-ages venue. (Sadly, the 600-person Riot Room is always 21+, and I can't imagine many people over 21 want to see a 23-year-old and 17-year-old perform.) I've heard some amazing stories about the Beaumont Club — a medium-sized venue in Westport that filled this void, but alas closed in 2013 due to competition from other area venues. The Madrid Theatre, also in Westport, attempts to fill this gap, but the reality of the situation is that the Madrid markets itself as more of an event space and likely has more resources for social events than concerts.
So, while presumably hundreds of fangirls and fanboys, including me, would love to see the "Alive + Gold" tour come to Kansas City, I don't think that will happen. And, the sad part is, it may not be something Dillon and Moran can help, unless they opt for an event space like the Madrid over a venue specifically geared toward concerts. It's hard to believe Kansas City doesn't have a mid-sized, all-ages music venue, especially with its rise to prominence in the national music scene. I guess I can still dream, though.
Senior Justin Curto is an avid music lover whose tastes range from alternative rock to dance pop. He enjoys supporting the Kansas City music scene by listening longer to 96.5 The Buzz, rocking out to local music and seeing artists live at his favorite venues in the area.
(Visited 19 times, 1 visits today)
About the Writer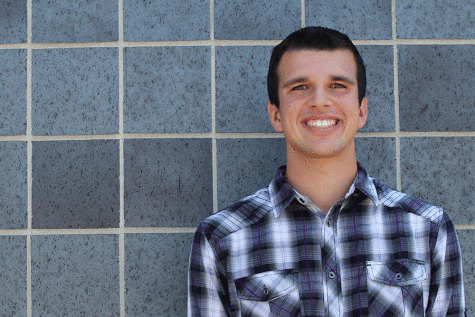 Justin Curto, Mill Valley News editor-in-chief
This is senior Justin Curto's third year working on the JagWire and Mill Valley News, this year as one of the editors-in-chief of Mill Valley News. Outside of journalism, Curto is the president of Club 121 and co-vice president of NHS, and also plans to be in the spring play for the second year. Curto enjoys going to alternative rock concerts, spending time with friends, eating pizza, reading contemporary young adult fiction, watching coming-of-age...