Blog: Ricky Dillon is far from ordinary
I cannot begin to tell you how much time YouTube has taken from my life. I used to only watch music videos, covers and the occasional viral video, but lately I've become fans of some pretty cool YouTube personalities (aka YouTubers) as well. One such YouTuber, Ricky Dillon, recently began posting cover songs to his YouTube channel as well. Today marked the release of his first original song, and it seems like Dillon officially has a newly found talent of singing.
I'd gotten a taste of Dillon's vocal ability after his covers of One Direction's "Midnight Memories" and Hot Chelle Rae's "Don't Say Goodnight," and for someone who had just started singing, he was pretty great. So, by the time he released "Ordinary," his debut original single, I had high expectations. Surprisingly, this song surpassed them.
At first listen, "Ordinary" sounds how it should – like a pop hit. A mix of acoustic and electric instrumentation helps to create an upbeat, danceable vibe for the song. Once Dillon starts singing, his laid back pop rock vocals contribute more to the song's overall feel. He sings of having fun, kicking back, not caring and being, well, ordinary. This blend of a relaxed but enjoyable sound suits Dillon's personality and voice perfectly, and makes for a great debut single.
While "Ordinary" may not show as much of Dillon's vocal range or power, that shouldn't really matter given his previous covers. In "Midnight Memories," he sang with incredible vocal power and in "Don't Say Goodnight," he gave a glimpse of his falsetto. So, it's clear that Dillon is vocally adequate, even if "Ordinary" doesn't fully take advantage of his potential.
Altogether, "Ordinary" is a strong debut for Dillon. Despite not having the power of popularity like other current songs, its sound definitely gives it the potential to be a summer smash. I can't wait to see what other music Dillon has in store, and I'm definitely keeping my fingers crossed for an original album or EP. Until then, I'll be jamming to "Ordinary," and you should be too.
(Visited 24 times, 1 visits today)
About the Writer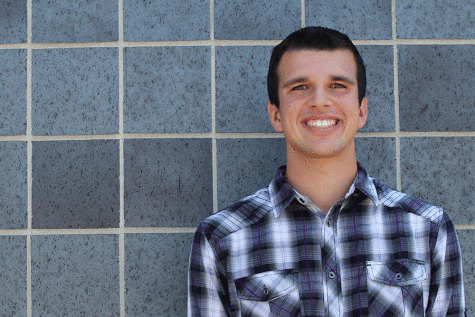 Justin Curto, Mill Valley News editor-in-chief
This is senior Justin Curto's third year working on the JagWire and Mill Valley News, this year as one of the editors-in-chief of Mill Valley News. Outside of journalism, Curto is the president of Club 121 and co-vice president of NHS, and also plans to be in the spring play for the second year. Curto enjoys going to alternative rock concerts, spending time with friends, eating pizza, reading contemporary young adult fiction, watching coming-of-age...