The high cost of sports: Soccer
Sophomore Adam Grube explains the cost of playing soccer outside of school
Other stories related to the high cost of sports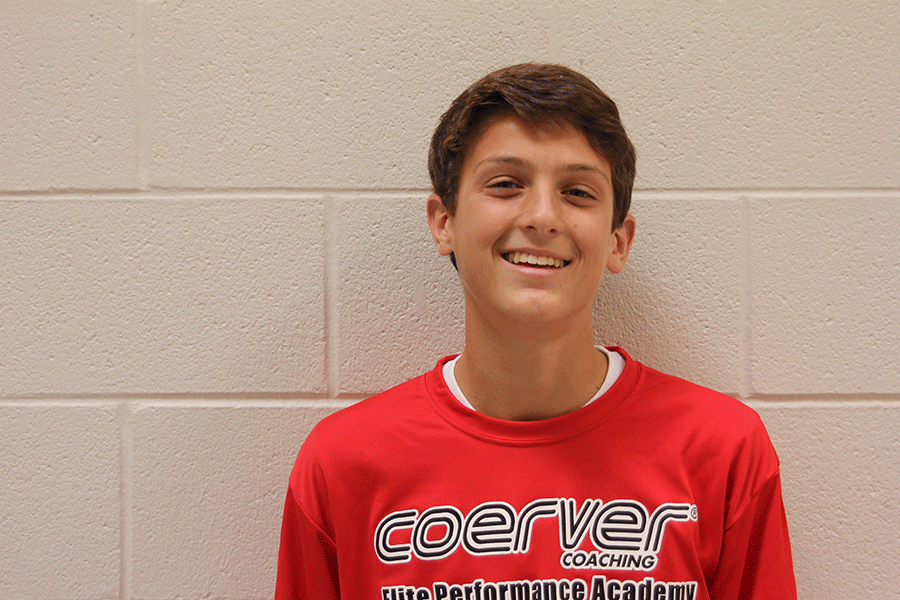 How much do you spend on soccer per season?
It [costs] about $800 a season.
What part of soccer do you spend the most money on?
The most expensive things are all of the tournaments [my team goes to] and all of the out of town trips.
What equipment or costs go into soccer?
Not much; you mostly just need a ball, some shin-guards, cleats. The cleats are expensive. That's a lot of money there.
What are the benefits of paying said amount of money to be on a club team?
Well, you get more opportunities to go play in college. You get to further your [skills] for the game of soccer and get better. And if I were to keep playing recreational soccer then I wouldn't have as many opportunities.
Is it worth the expenses? 
Yeah, absolutely. If you love the game I feel like you should try and see how far you can take it and the only way you can is by playing club soccer, getting better, trying to get an opportunity to play in college and beyond that it's your choice.
How supportive have your parents been?
They have been extremely supportive. They do not mind paying all the money for soccer, all the trips we have for soccer, all of the cleats I go through, the shin-guards I lose, socks I lose; we are always okay paying for the extra stuff. I feel like it's because they know I have a passion for the game and they know I want to go play in college.
(Visited 35 times, 1 visits today)