Tennis team places second at regionals for the second year in a row
For the first time in school history all six players qualified for state
The tennis team placed second at regionals for the second consecutive year on Saturday, May 10. The team made school history after all six players qualified for state. Senior Paul Dresvyannikov placed second in singles and senior Eric Howes placed fourth. Doubles team seniors Joe Vincent and Connor Mills placed fourth. Doubles team freshmen Andrew Bock and Alec Bergeron placed fifth the first freshmen to qualify for state.
Vincent qualified for state for the third time.
"The season has gone alright, there's been a few hard matches but right now Connor and I are playing really well together and that's all that matters," Vincent said.
Vincent was pleased with the team's effort and expects to do the same at state.
"It went really well. We won our first match 6-0, 6-1. We got a lot of good shots in [and] didn't make many mistakes," Vincent said. "I'm looking forward to doing the same thing again at state."
After planning and hosting the tournament Head coach Eric Ammerman was named regional coach of the year.
"I think the season's been great," Ammerman said. "We had a lot of fun together as a team and our varsity is doing better than we've ever done before."
(Visited 17 times, 1 visits today)
About the Writer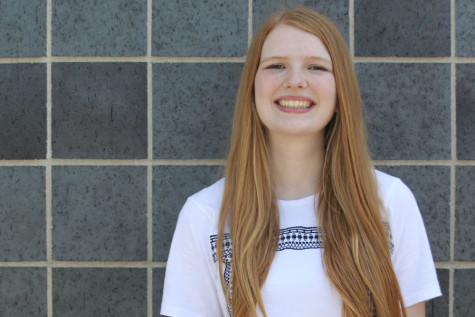 Kate Ocker, JAG student life editor
Senior Kate Ocker is returning for her third year on the JAG staff. She is a writer, designer and student life editor. Ocker is involved in NHS, SLT and Student Ambassadors. Outside of school, she enjoys making mix CDs, watching "The Office" and thrift shopping while sipping on iced coffee.