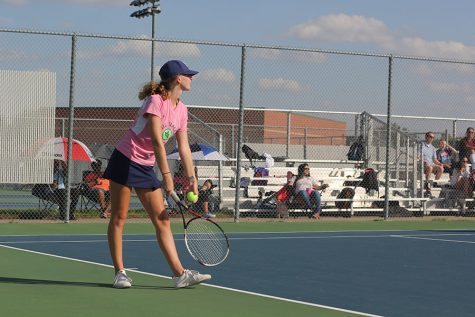 Braden Shaw, JagWire editor-in-chief

October 4, 2016

Filed under FALL, GIRLS TENNIS, SPORTS, Top stories
The girls tennis team went 6-2 in their tennis triangular vs. Lansing and Bonner Springs. Individually, senior Lauren Tracht and junior Madison VanBuhler each went 2-0 in singles play. On the doubles side, the pair of junior Tori Wesp and senior Kaley Muir went 1-1 and the pair of senior Alexa Ca...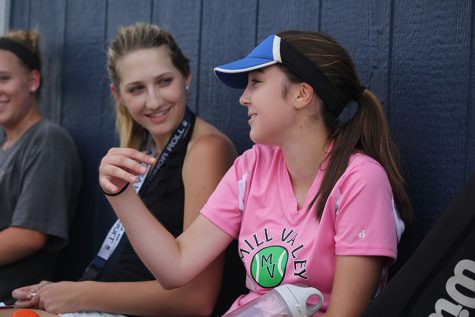 Allison Winker, JAG people editor

September 22, 2016

Filed under FALL, GIRLS TENNIS, SPORTS
The girls tennis team competed in singles and doubles at their quad meet at home against De Soto, Immaculata and Lincoln on Tuesday, Sept. 20. Senior doubles partners Grace McGill and Cat Dunwiddie went 2-1 in their matches at the tournament. McGill felt they played their best despite the weather conditio...