Girls tennis competes in quad
The team competed against De Soto, Immaculata and Lincoln in a quad meet
The girls tennis team competed in singles and doubles at their quad meet at home against De Soto, Immaculata and Lincoln on Tuesday, Sept. 20.
Senior doubles partners Grace McGill and Cat Dunwiddie went 2-1 in their matches at the tournament. McGill felt they played their best despite the weather conditions.
"I feel like we played really well yesterday even though it was very hot out, and that made it difficult for us to keep playing and keep up our stamina in the heat," McGill said. "But we had really good serves and hard returns. We kept hitting it in the spots where [our opponents] weren't."
Junior Annie Casburn played singles yesterday and finished with a record of 1-2. She agreed with McGill that the weather had an effect on her performance.
"It was super hot at the meet, and I also didn't get a good pre-game snack, so I wasn't really feeling it," Casburn said.
McGill enjoys having Dunwiddie as her doubles partner and believes that they play well together.
"I think we work together well and are good partners for each other. She can tell that I'm hard on myself, so she brings me up when we need it," McGill said. "She's a very talented tennis player herself, so we work well and bring out each other's strengths."
Overall, Casburn feels that she, along with everyone on the team, is having a successful season so far.
"My season so far has gone pretty well. I feel like my ground strokes have improved a lot and tennis as a whole is killing it," Casburn said.
According to McGill, other than playing, new friendships are an important part of being on the team.
"My favorite experiences has just been getting to be a part of the tennis program and making a ton of friends," McGill said. "A lot of my teammates I don't talk to a lot during the rest of the school year, so just becoming close with them has been really fun."
The team will play next in a tournament on Saturday, Sept. 24 at Spring Hill High School.
(Visited 34 times, 1 visits today)
About the Contributors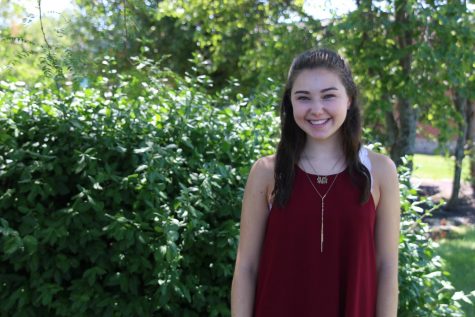 Allison Winker, JAG editor-in-chief
This is senior Allison Winker's third year on the JAG yearbook staff. She will be co-editor-in-chief this year, as well as a reporter and photographer. Other than yearbook, Allison is a part of the varsity debate team, NHS, student ambassadors and Relay for Life executive committee. She also loves coffee, dogs, dancing, Pinterest and all things Kansas City.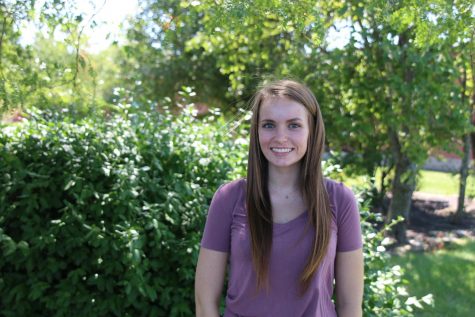 Kaitlyn Buisch, JAG editor-in-chief
Senior Kaitlyn Buisch is taking on her third and final year on the JAG yearbook staff as a photographer and is one of three editor-in-chiefs this year. Kaitlyn is very passionate about Mill Valley, she participates in the Women's Treble Choir and is also a varsity wrestling manager. Outside of school, you can catch her lying in bed for an unhealthy amount of time while watching Netflix, hanging out with her pals or working at your local Pizza Shoppe.