Students hold rally in support of in-person classes
De Soto seniors Kylee Collins and Brent Smith organized a student rally on Friday, July 31 to garnish support for the district to have in-person classes this September.
Protesting for fall activities to take place and school to reopen in person, approximately 70 district parents and students gathered on De Soto's football field over the course of an hour in the afternoon on Friday, July 31.
The rally, organized by De Soto seniors Brent Smith and Kylee Collins, featured students holding signs while socially distanced in the stadium's bleachers. The signs bore slogans like "Education, not Fear" and "Median Age of Death = 78," and attendees were also invited to sign a petition in support of the rally's demands
The rally was planned "very last-minute" according to Collins; Smith said the rapidly organized event was designed to make an impression before the school board meeting Monday, Aug. 3.
"We're trying to turn heads," Smith said. "We're trying to make sure our district is aware that there are students who want to go to school."
According to Smith, the group received 70 petition signatures at the event. The organizers also hope that being featured on a local television news channel will help spread their message.
While most of those gathered at the event were De Soto students and parents, a few Mill Valley students attended as well. One student, junior Charley Strahm, supports an in-person restart to school for the social benefits.
"I just want to go back to school because I need the social aspect, and I really want to go back for sports," Strahm said. "When I was at home, I wasn't really focused and didn't get a lot of work done."
(Visited 756 times, 4 visits today)
About the Writers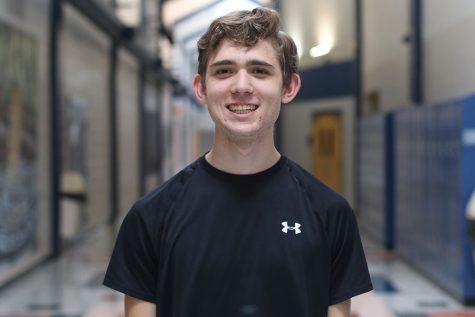 Ben Wieland, Mill Valley News editor in chief
This is junior Ben Wieland's second year on the JagWire staff. He currently occupies the position of Mill Valley News Editor-in-Chief along with junior Anna Owsley. Outside of the J-room, he can be found at Student Council meetings, answering questions as a member of the Quiz Bowl team or at home watching Netflix in his basement.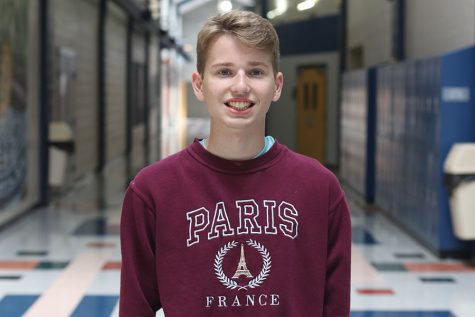 Steven Curto, JagWire assistant editor
This is junior Steven Curto's second year on the JagWire staff. He will be undertaking the position of JagWire assistant editor alongside Sophie Lecuru and Tanner Smith. Outside of newspaper Steven is involved with the band and Club 121. In addition he enjoys watching Netflix, spending time with friends and family, trying new local coffee shops and taking pictures of people for fun.