Softball splits double header against Basehor-Linwood
The team lost 2-0 the first game, and won the second 8-6
The softball team split a double header against Basehor-Linwood on Thursday, April 7, losing the first game 2-0 and winning the second 8-6.
Initially, the team struggled in the first game to carry out plays while players were on bat, according to junior Kristen Kelly.
"A few innings, we had runners on base, but we didn't execute and get the runners in and I think we can improve there," Kelly said. "Getting more aggressive helps too."
However, even after a loss in the first game, Kelly said the team stayed positive.
"I thought the team did well coming back when we thought we were down, especially in the second game," Kelly said. "We came back and ended up winning [and didn't] give up.
Similarly, head coach Jessica DeWild feels optimism throughout the games helps the team in other aspects as well.
"Staying positive and keeping the intensity up throughout the entire game and not just for an inning … [improves] our defense," DeWild said.
Along with improving defensive skills on the field, Kelly said that the team is growing stronger offensively.
"I think we all have pretty strong hitting [skills]," Kelly said. "I think we're going to be a pretty good offensive team throughout the season."
According to DeWild, the leadership roles of some of the players directly impact the attitude of the team during games.
"We have some really good leadership from our upperclassmen," DeWild said. "We don't have a lot of upperclassmen, but the ones that we do [have] are really positive and really good influences on the younger girls. The girls really get along well and they pick each other up and make sure that everyone stays positive."
Since the beginning of the season, Kelly thinks the team has grown closer and has become more adept in communication.
"We've actually really meshed together well as a core," Kelly said. "All of us are really close, and this is one of the first years that has actually really happened, so it's kind of cool. I think, overall, we've done better communicating together."
(Visited 16 times, 1 visits today)
About the Writer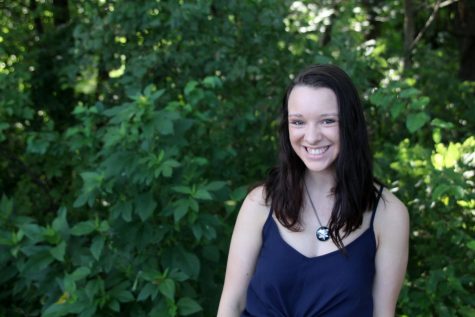 Alison Booth, JagWire editor-in-chief
Senior Alison Booth is undergoing her third year on JagWire staff as an editor-in-chief. Along with newspaper, Alison choreographs the school musicals and is a member of Thespians, a chair for Relay for Life, co-president of the Make-A-Wish club, vice president of the National English Honor Society and participates in Student Ambassadors, Jag Leadership Corps, National Honor Society and National French Honor Society. Outside of school, Alison enjoys...