National Art Honor Society holds chili bowl sale
Money raised by the event goes towards future projects and supplies
The National Art Honor Society conducted a fundraiser on Tuesday, Feb. 23 where they sold ceramic bowls and chili raising $500 for the club.
All proceeds of the event support NAHS. The money will be spent on supplies needed to conduct more projects such as murals and new projects for the club.
The fundraiser featured student's projects that have been judged and awarded by art teachers.
NAHS sponsor Jerry Howard enjoys that the fundraiser is an opportunity for students to receive feedback on their art.
"[The fundraiser] gives students the experience of getting their projects judged and looked at, just like a professional art show," Howard said.
Art teacher Erica Crist said she likes to give students the opportunity to showcase their art.
"I enjoy that the students get to show off their work," Crist said. "I like that the community can come in and see how much talent we have here."
Senior NAHS secretary Logan Robertson likes the publicity the fundraiser brings to the club.
"It might get kids more interested in joining," Robertson said. "It will help spread the word since a lot of people don't even know there is an art club at Mill Valley."
Senior NAHS president Anna Frontura was excited by the community's interest in the club's artwork.
"I like it when people ask questions about the artwork," Frontura said. "It's nice to see that people like it, not just because it is pretty."
(Visited 10 times, 1 visits today)
About the Writer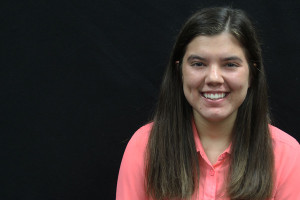 Erika Kringen, JagWire briefs editor
Sophomore Erika Kringen is a first year JagWire staff member. Kringen has been involved in many sports and activities since starting high school. She has ran track, cross country and plans to join the swim team in the spring. Erika Kringen is  in the musical , student ambassadors,and is a freshmen mentor this year. Kringen is looking forward to writing many stories and meeting new people while being a member of the JagWire staff.