Football summer camp builds skills for school season
Camps focuses on individual and team workouts to prepare players
The football team improved its skills and built up its strength as a whole by attending a football training camp at the Jaguar Stadium from Monday, July 9 to Thursday, July 12.
The camp used a variety of activities to improve each individual player as well as the team as a whole, according to senior Matthew Wittenauer. The activities could be individual workouts or they could consist of small groups of players.
"We did individual skills with our position group coaches," Wittenauer said. "For offense we worked on plays and how to up-tempo, seven-on-seven against defense and then team competitions."
In addition to improving skills, head coach Joel Applebee thinks that having the camp annually is also beneficial for team building.
"It's really important [to attend camp]," Applebee said. "It is a very important part of the summer to finish up the last week of the time we can actually work together on football drills. It's an opportunity for all of them to get together, an opportunity for us to work as a team."
In addition to team building, the camp also provides the players with motivation from not only their teammates, but their coaches as well.
"They are always cheering you on, telling you to go," Wittenauer said. "When they talk about the end goal, you really want to finish strong."
Ultimately, Applebee believes the training camp was successful overall with an attendance rate of about 98 percent. He also believes it's a chance for the players to show their dedication to the program.
"We don't have issues with kids missing if it's for a specific valid reason. We don't really focus on that. To be honest with you, we just focus on the guys that are there and are wanting to get better," Applebee said. "They work really hard. All summer long they work hard for us and do a great job."
The first football game against Blue Valley West will be on Friday, Aug. 31 at 7 p.m.
(Visited 106 times, 1 visits today)
About the Writers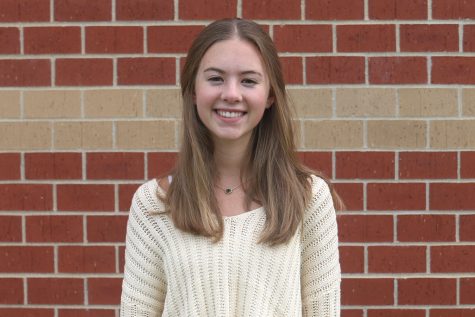 Anna Owsley, Mill Valley News editor-in-chief
This is senior Anna Owsley's third year on the JagWire staff. She is thrilled for her second year as Mill Valley News editor-in-chief and is undertaking the position of assistant editor for the newspaper. When Anna isn't busy with journalism duties, she can be found working, volunteering for NHS or multitasking homework and her current Netflix show. Additionally, she loves reading, watching movies, getting coffee with friends and traveling.
Ally Nguyen, JagWire editor-in-chief
This is senior Ally Nguyen's third and last year on the newspaper staff and she's extremely excited to take on her role as JagWire editor-in-chief alongside two of her closest friends. When not in C-101, she can often be found at the nearest coffee shop consuming an unhealthy amount of caffeine or driving around her two younger siblings, Dylan and Kate. Additionally, she is an executive leadership team member of the Relay for Life committee, a...