Don't quit on your hobbies or passions to prepare for a degree
Diversify your involvement to include all of your interest
Before I started high school, I thought I had my whole life figured out. I was going to go to law school and become a criminal defense lawyer. Because I already knew what I was doing, I would not take advice from anyone, until my parents forced me to take an Introduction to Engineering class my sophomore year. As soon as I started the class, I knew I had found my new passion. Biomedical engineering combines health, math and science, all of which let me help others. However, I still have a great interest in the field of law and current events.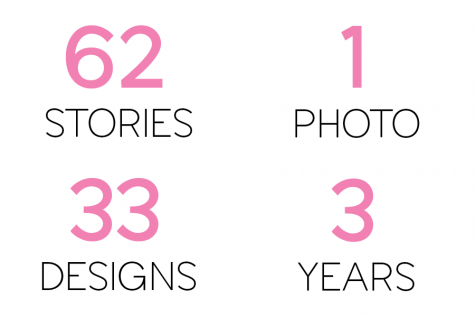 The idea that once you decide on a certain field, you only focus on things that directly relate to that is not beneficial. A lot of people narrow their classes in high school to fit into their intended major, but it is important to diversify your involvement. Despite no longer going into the law field, I am still very politically involved and am on the journalism staff. While I originally joined Newspaper to prepare myself for law, I've learned so much. Now, three years later, I'm a web editor-in-chief and I got second place in sports writing at state. I have also been able to use the skills throughout my life not just in the journalism classroom. Although I am not going into the journalism field, I have learned so many life skills from this experience and will be using those skills in my career in the future.
There's so much to gain from being involved in more than just your future career field. Everyone should be involved in current events. It is very important to be aware of what is going on in the world around you. Through Newspaper and Youth for Refugees, I've been more active in politics and the community than I would be otherwise. Besides the skills I learned, I've also found some of my best friends and found a place to spend each morning.
(Visited 73 times, 1 visits today)