Debate breaks school record at state competition
The team took home an eighth place in four-speaker and ninth in two-speaker events
The debate partnership of senior Allison Winker and junior Lauren Rothgeb broke school records by placing ninth at the state competition on Saturday, Jan. 13 at Emporia High School. The duo was the first team in school history to ever make it past preliminary rounds with a record of 5-1. The team as a whole brought 12 members; three two-speaker groups and a six-member four-speaker group who placed eighth. 
According to Winker, the team had low expectations for the competition due to their lack of experience at the state level.
"I had honestly no idea what to expect. No one on our team had ever been to state before, and so I tried to keep a really open mind about the whole thing," Winker said. "We were mostly just hoping to do our best and try to have at least a 3-3 record."
The performance of the team surpassed Winker's expectations.
"I am so proud of everything that we accomplished because we did so much more than we ever anticipated. We didn't ever expect to do as well as we did," Winker said. "We really put in a lot of work and put forth our best effort and it showed in our results."
Rothgeb feels overjoyed to have made it as far as they did at the competition.
"It was so exciting to find out Allison and I made it into out rounds," Rothgeb said. "Being the first Mill Valley students to do that was obviously a pretty cool feeling. The best part was just the happiness that accompanied the knowledge that our hard work paid off."
Winker attributes part of the team's success against tough competition to their new leadership of debate teacher Ann Goodson.
"There were so many talented teams there, including people who are nationally ranked. Just getting that record and making it to out rounds was a really big achievement and I was so, so proud of us," Winker said. "I think it's a big reflection of the way things have changed under Goodson's leadership and how much she pushes us to be better and do things we don't think we're capable of."
For Rothgeb, the competition would not have been near as successful without the work of her partner, Winker.
"We understood each other and each of our strengths balanced the other out; it was perfect," Rothgeb said. "I know, without a doubt, that I would not have accomplished nearly as much without her."
(Visited 29 times, 1 visits today)
About the Contributors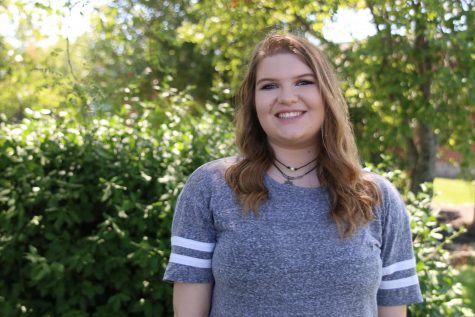 Lauren Ocker, JAG editor-in-chief
As she enters her senior and third year on the JAG yearbook staff, Lauren Ocker will be taking on the position of editor-in-chief. Other than yearbook, Lauren works in The Catty Shack and competes in the school's DECA chapter. Outside of school, Lauren enjoys hammocking, binge-watching Netflix and talking about the Obamas.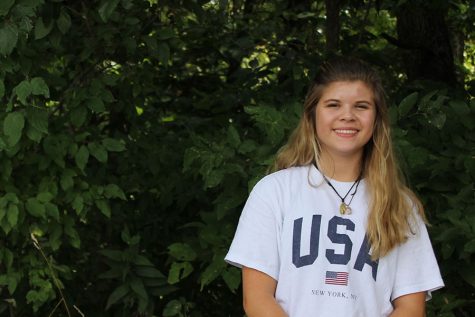 Grace Kauffman, JAG reporter/photographer
This is junior Grace Kauffman's second year on the JAG yearbook staff. She enjoys taking photos and designing spreads for the book. Outside of room C101, you can often find her working at Pizza West, playing with her dog Nelly, and hanging out with friends. Her hobbies include reading, watching Youtube videos, and finding new fun things to try.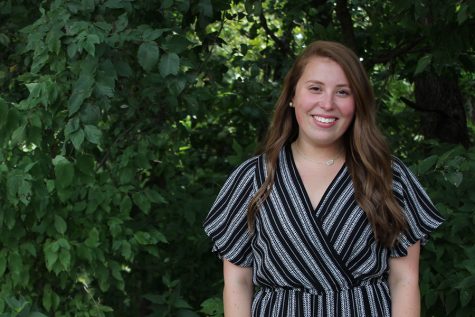 Mia Thomas, JAG editor-in-chief
This is senior Mia Thomas' third year on the JAG yearbook staff and will take on the position of editor-in-chief alongside seniors Libby Mullican and Annika Lehan. Other than working on the yearbook, Mia is a member of MV Outfitters, student ambassadors, NHS, and Spanish NHS. In her free time, Mia enjoys baking, scrolling through Pinterest, and spending time with her family, friends, and her dog. To contact Mia, you can email her at [email protected]