You: Season one review
A thrilling show with love and revenge hooks viewers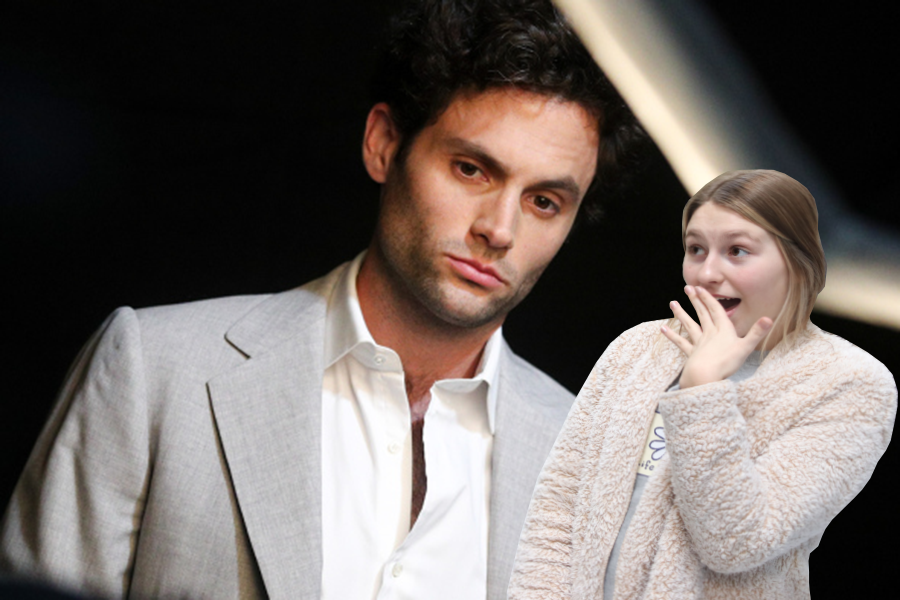 Julia Fair, JagWire reporter/photographer
January 26, 2020
The thrilling new Netflix Original "You" came out in September of last year. At first I was not interested in watching this show because I thought it would be another series that fails to keep me entertained by having a repetitive plot. Then, everyone around me started talking about it, so I decided to watch one episode and see what it was all about; that was when the binge watching began.
"
There is never a dull moment in the 45 minutes that make up each episode."
— JagWire staffer Julia Fair
The show is about a male bookstore manager named Joe Goldberg who has his eyes set on an aspiring female writer named Guinevere Beck. After coming in contact with Beck, Joe fantasizes about being with her. He uses many ways to track her, including her social media. Joe becomes obsessed with Beck and removes any person who keeps them from being together.
There are 10 episodes in the first season and no two episodes are the same. That is what I love about this show, because it keeps you wondering what will happen next. There is a variety of characters which can be a little confusing, but the directors figured a way to connect all the characters together which was very creative.
In the first few episodes, we don't know much about the characters and who they are, but as you get further into the season you start to see the characters develop and start to feel as though you know them in real life. That is another aspect of this show that I like so much because some of the characters I can relate to, except Joe of course. One thing I was not happy about was how fast a character could be off the show and I didn't really get to learn much about them. 
There is never a dull moment in the 45 minutes that make up each episode. Every episode has interesting twists and turns that make you want to keep watching. Overall, this was a well written show that was meant to keep people watching and interested in what could happen next.
"
The elements of love, murder, and revenge in this show are what made it so successful."
— JagWire staffer Julia Fair
Towards the end of the last episode Joe makes a decision that changes his life forever. The decision didn't go very well at first, but ended up being a final outcome in the show. Before the decision was final, Joe needed to find a way to cover up his past and Beck ultimately was the deciding factor and worked out a plan. 
The end of season one is not what I expected it to be; while I would have loved to see a happy ending, I'm glad that it wasn't; while many may think this ending was clean cut and very sad, I think it was a beautiful and horrific beginning into the next season of this thrilling show. The best part of season one was when someone from Joe's past unexpectedly comes back into his life.The person from his past made it clear that they would make his life miserable. I would have not ended the season off any other way. The many cliffhangers in this show is what made me want to keep watching it. 
Season one of You was one of the best shows I have ever watched. The elements of love, murder, and revenge in this show are what made it so successful. I could rewatch the season over and over again and never get sick of it. While there were some episodes of the show that were dull and made me want to fall asleep, there were also episodes in the season that made me want to keep watching. When I ended season one I was sad that the season has ended, but I am glad to see there is another season already out. If you are someone who loves a show will many thrilling twists this show is perfect for you.
(Visited 40 times, 1 visits today)
About the Writer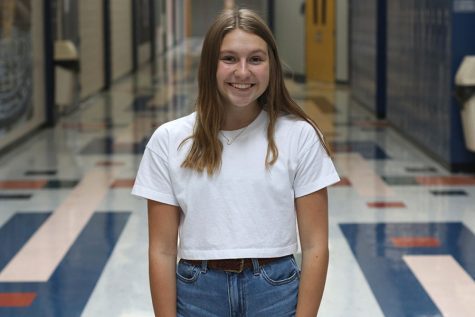 Julia Fair, JagWire reporter/photographer
This is sophomore Julia Fair's first year on the JagWire staff. She is very excited to be working as a reporter and photographer. Outside of newspaper, she can be found roasting marshmallows with MV Outfitters. In her free time, Julia enjoys spending time with friends, hammocking and binging Netflix shows.