Wrestling team takes home first state title
Seniors Zach Keal and Tyler Green and junior Ethan Kremer won individual state championships in their weight classes
Ben Wieland, Mill Valley News editor in chief
March 2, 2020
The wrestling team won their first state championship in school history Saturday, Feb. 29 at Hartman Arena. Three wrestlers also took home individual state titles — junior Ethan Kremer took first in the 285-pound weight class after winning the 220-pound title last season, and seniors Tyler Green and Zach Keal won their first individual state championships in the 195-pound and 132-pound weight classes, respectively. 
For Zach, winning a state title in front of head coach and father Travis Keal made the moment especially unforgettable. 
"He was excited all Saturday," Zach said. "As a father and a coach, he was proud of our team's effort and attitude."
Travis, who was recently named the KSHSAA regional head coach of the year, took to Twitter to congratulate the team after their victory. 
"2020 6A state champions! So proud of this group of kids," Travis said. "They showed toughness and grit all weekend. 
Green showcased the toughness and grit Keal emphasized in his own state title match. Facing off against Washburn Rural wrestler Gavin Carter, who had won 40 straight matches, Green pulled off a victory on a 6-4 decision. 
After Green's victory, Travis couldn't help but celebrate.
Coach Keal does get excited when Tyler Green wins the 6A State Championship at 195 against a 40-0 opponent. Tyler was the starting running back on our State Championship Football Team and will be attending Dartmouth to play football in the Fall. Proud of your Tyler! pic.twitter.com/qqBQ22nIOd

— Coach Keal (@coachkeal24) March 2, 2020
Zach was also extremely impressed with Green's victory, describing it as the most memorable part of the weekend.
In addition to the three individual champions, five other wrestlers contributed to the state-title-winning team score. Junior Brodie Scott finished as the state runner-up in the 170-pound weight class, freshman Eddie Hughart finished third in the 106-pound weight class, senior Austin Keal placed third in the 145-pound weight class, junior Carson Dulitz took fourth in the 138-pound weight class and senior Cole Moberly finished sixth in the 120-pound weight class. 
In light of the team's state title, and the atmosphere and closeness among his teammates, Zach believes the state trip will be one to remember for a long time. 
"The whole tournament was electric," Zach said. "I was constantly on my feet, jumping in the air, yelling and cheering for our team. The atmosphere — the way each wrestler got support from the team — was amazing."
(Visited 520 times, 1 visits today)
About the Contributors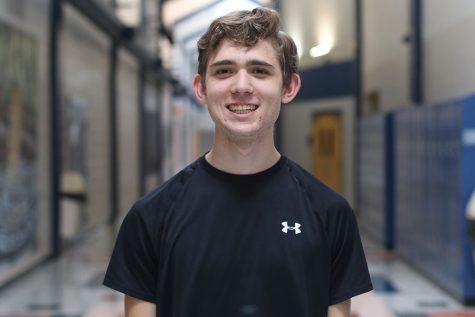 Ben Wieland, Mill Valley News editor in chief
This is junior Ben Wieland's second year on the JagWire staff. He currently occupies the position of Mill Valley News Editor-in-Chief along with junior Anna Owsley. Outside of the J-room, he can be found at Student Council meetings, answering questions as a member of the Quiz Bowl team or at home watching Netflix in his basement.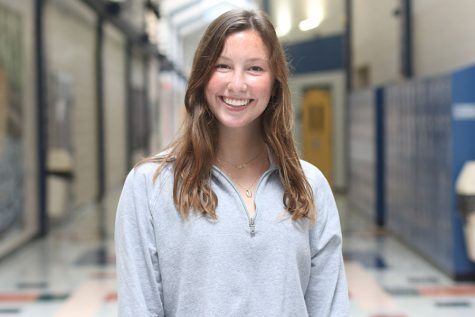 Abby White, JAG editor in chief
This will be Senior Abby White's second year on JAG yearbook staff. She will be taking on the position of editor-in-chief alongside seniors Avery Liby, Taylir Charest, and Sammie Volkamer. Other than yearbook, she is a member of the school basketball and tennis team, Psychology Club and a RFL ELT. Outside of school, Abby loves being around friends and family, watching Netflix and eating constantly.