Volleyball loses to Blue Valley Southwest and Bishop Miege at home
During a home triangular, the volleyball team was defeated by both Blue Valley Southwest and Bishop Miege.
The volleyball team picked up two losses during their home triangular against Bishop Miege High School Stags and Blue Valley Southwest High School Timberwolves on Tuesday, Sept. 6. The team lost to the Timberwolves 25-22 and 27-25 before losing to the Stags 25-22 both sets to end the night.
After coming off the losses from last week, senior right side hitter Maggie Bogart felt like the team's focus was where it needed to be in order to compete.
"I think we have changed our mindset and that has really helped us through practice and preparing for games," Bogart said. "We are definitely a lot more serious now."
The team lead most of the second set against the timberwolves, but ended up losing the match on a called double hit and a controversial out of rotation call. Despite the questionable call, Bogart knew it was out of her control and that the match should not have depended on that one call.
"The calls are what [the referees] call and you can't change them," Bogart said. "You have to just go with it. The hardest parts of volleyball is that so many things can dictate the game, but you're the one who has to control it."
Bogart believed the team should have won the second set against the timberwolves, but thought the team had been thrown off their game.
"We had that game and we just couldn't finish," Bogart said. "We got a little razzled."
Junior middle hitter Ava Taton attributed the team's losses to the flat-footedness of the team.
"I think we did not move our feet enough," Taton said. "There were balls we should have gotten to."
Since becoming a senior, Bogart embraced her role of leadership and understood how she needed to help the team.
"Just as any senior, you are head of the team, whether you want that role or not," Bogart said. "Being a senior you have so many more responsibilities. You have to pick up the team and be telling them what to do."
Even though the team was not victorious, Taton took away some positives from the night.
"We did a good job of communicating on the court," Taton said.
The volleyball team will compete next in a triangular against BVHS and BVN on Tuesday, Sept. 13 at Blue Valley North High School.
(Visited 32 times, 1 visits today)
About the Contributors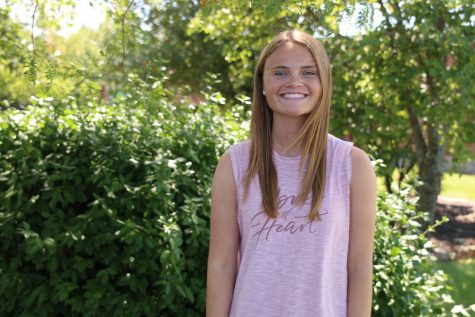 Sydney Parker, JAG copy/managing editor
This is senior Sydney Parker's third year on the JAG yearbook staff. This year she is both copy and managing editor. Sydney is also involved in ambassadors, NHS, Spanish NHS, band and softball. Her hobbies include watching old movies and spending time with her dog.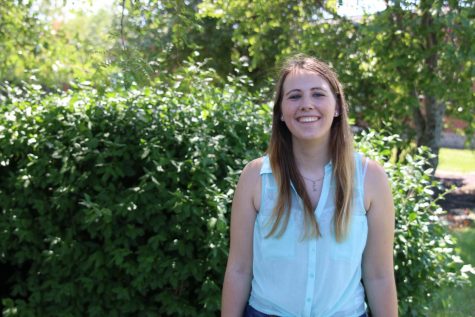 Kristen Garrett, JAG photo editor
This is senior Kristen Garrett's third year on the JAG yearbook staff. She is a photo editor this year, as well as a photographer. Kristen's only other activity is NHS. In her free time, she enjoys drawing, visiting local coffee shops and hanging out with her cat Minnie.