Volleyball falls to St. Thomas Aquinas in substate championship
After beating Sumner Academy, the Jaguars lost to the Saints 25-17 and 25-13
The Jaguar volleyball team participated in the substate tournament on Oct. 22 at St. Thomas Aquinas. The Jaguars won their first match against Sumner Academy, but lost to St. Thomas Aquinas in the substate championship game. The Jaguars beat the Sabres in two sets, scores being 25-8 and 25-10. Then moving on to face St. Thomas Aquinas in the substate championship, The Jaguars lost in two sets, scores being 25-17 and 25-13. The Jaguars had previously lost to the Saints at the start of the season.
"The first game [against Aquinas] was at the beginning of the year when we weren't really connected as a team." said Junior Abigail Archibong. "But this time we knew how they hit, we knew how we has to defend them and we knew where to place things."
Senior Maggie Bogart believed the team could have done more.
"In the first game, it was just tough," Bogart said. "We let them go easily and I think in the second game, that killed us."
Coach Debbie Fay was still overall proud of how the team performed.
"I think my kids played awesome," Fay said. "I think they gave everything they had."
Although the Jaguars gave it their all, Bogart wished they had advanced to state this year.
"It sucks because it's your last game as a senior and not being able to get that last win and [not getting] to go state," Bogart said "I went to state my freshman year and it was just the coolest experience, not knowing that I was never going to get that experience again just makes me sad."
Though Bogart didn't advance to state, she was tremendously grateful for the support of the Mill Valley students and staff.
"The student section was awesome," Bogart said. "I owe so much to the great people of Mill Valley for supporting us… It really does mean a lot… It's a great feeling to go to such a great school."
(Visited 13 times, 1 visits today)
About the Writer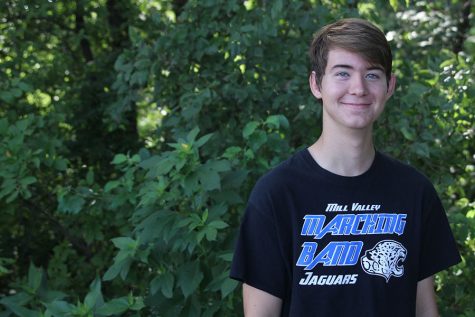 James Ball, JagWire reporter
Junior James Ball is venturing into his second year on the JagWire staff. He spends much of his time running cross country and participating in the musicals and plays. Along with participating in the show, James is a student director for the Monticello Trails Middle School plays.