Underrated KC: Aunt Jean's
In this weeks Underrated KC blog, we went to local ice cream shop Aunt Jean's
For this weeks blog, we again kept it local, deciding to go to Aunt Jean's gelato and ice cream shop. It is located just down Johnson Drive in downtown Shawnee. Aunt Jean's is a quaint spot that offers a variety of flavors, ranging from plain vanilla to Fruity Pebbles cereal.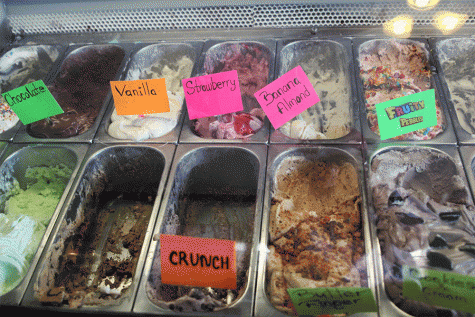 Aunt Jean's has a cute atmosphere while it would be quiet if it wasn't for the loud freezer constantly humming in the background. Some might find this annoying, but we found it to be a good source to keep the time spent inside from being awkwardly silent. This ice cream parlor has prices that are a tad bit higher than other places, but it is worth it because the scoops are relatively large.
Katya got the zebra ice cream in a waffle cone. It is a white chocolate ice cream with chocolate chunks in it. It was very good, but at times was a little too sweet. The waffle cone was delicious, just the right balance between a hard crunch, and a soft shell to go along with the ice cream. We would definitely recommend it.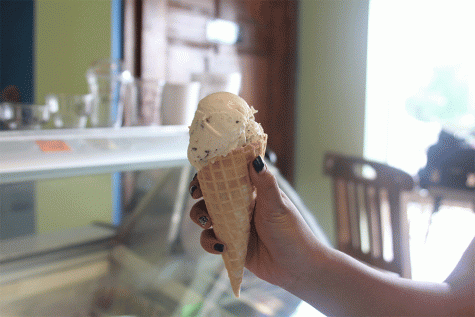 Ally got the mint chocolate chip in a sugar cone. However, the description of mint wasn't quite accurate. It was not mixed well, and would be sweet for one bite and then extremely minty the next. Although, the chocolate undertone throughout made it good. She recommends mint chocolate chip if you're a mint fanatic, but if not, consider grabbing a different flavor.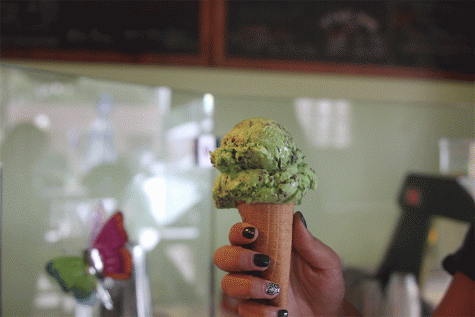 Abby got a scoop of chocolate ice cream and a scoop of cake batter ice cream in a cup. It was absolutely delicious. The only thing she would change about her experience would be getting her ice cream in a waffle cone instead of a cup. She highly recommends these flavors.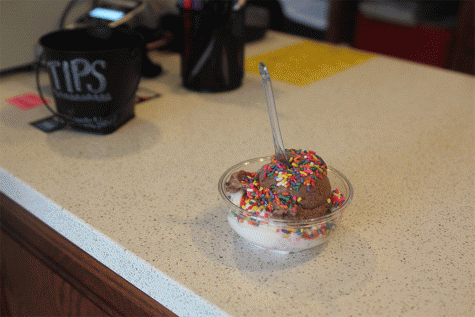 Although there was only one worker at the time, she was extremely polite and super helpful. She let us try many flavors before ordering.
Every business has its flaws, Aunt Jean's being flavor inconsistency, but content is not the only thing that counts. The aesthetic of inside and outside of the building was very pleasant and original. Also, the wide variety of customers, from elderly couples to families with small children, means this place can be appealing to people of all ages.
With autumn approaching, we highly recommend grabbing a cool scoop of sweet ice cream from Aunt Jean's.
Photos by Abby Layton and Katya Gillig
(Visited 188 times, 1 visits today)