Twelve athletes sign letters of intent to play sports at collegiate level
Senior athletes commit to college athletics in group signing ceremony
Video by Nick Precht
Tori Aerni, JagWire editor-in-chief
February 4, 2015
Twelve athletes signed letters of intent to play sports at the collegiate level surrounded by friends, family and coaches in the auxiliary gym on Wednesday, Feb. 4.
With six of the signees being baseball players, head baseball coach Jeff Strickland said this is a reflection of the player's love of the game.
"We have a lot of baseball players that love the game and who are dedicated to the sport," Strickland said. "They're not only good baseball players but they're good students as well. We've never questioned their work ethic, and overall they're very good kids."
The other six athletes signed to three additional sports including softball, soccer and football.
Among the 11 NCAA Division I football offers senior Evan Applegate received, many factors went into his final decision of Kansas State University.
"I have a sister that goes there and a lot of family in Western Kansas," Applegate said. "[K-State is] a good team, they were ranked 11 at one point in the season. It also just felt right."
This signing moves Applegate closer to his dream of experiencing success at K-State.
"It's exciting. It makes everything official. I can finally say I'm a Wildcat football player," Applegate said. "I'm looking forward to winning a few Big 12 Championships and maybe a national title."
The following athletes signed:
Senior Lexie Myers, Washburn University, softball
Senior Lacie Myers, Washburn University, softball
Senior Bailey Weeks, Northeastern State University, boys soccer
Senior Maddie Butterfield, University of South Dakota, girls soccer
Senior Evan Applegate, Kansas State University, football
Senior Conner Kaifes, Coffeyville Community College, football
Senior Matt Scanlon, Midland University, baseball
Senior Luke Rachwal, University of St. Thomas, baseball
Senior Zach Hanna, Iowa Western Community College, baseball
Senior Tyler Garrison, Iowa Western Community College, baseball
Senior Shae Stephens, Cowley County Community College, baseball
Senior Jake Hanson, Highland Community College, baseball
(Visited 49 times, 1 visits today)
About the Contributor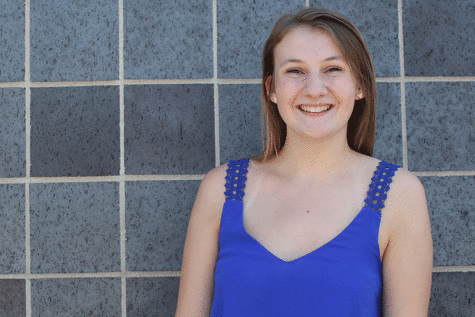 Tori Aerni, JagWire editor-in-chief
This is senior Tori Aerni's third year on the JagWire staff and her second year as an editor-in-chief. She looks forward to spending another year with the JagWire staff and putting out eight eye-catching issues of the paper. Aerni is also involved in NHS, SLT, Student Ambassadors and her church's youth group outside of the JagWire. She's a fan of concerts, the Kansas City Royals, chocolate milk and God. Her favorite artists include Taylor Swift,...