Thespians attend state conference
The Thespian troupe traveled to Wichita for conference from Thursday, Jan. 7 to Saturday, Jan. 9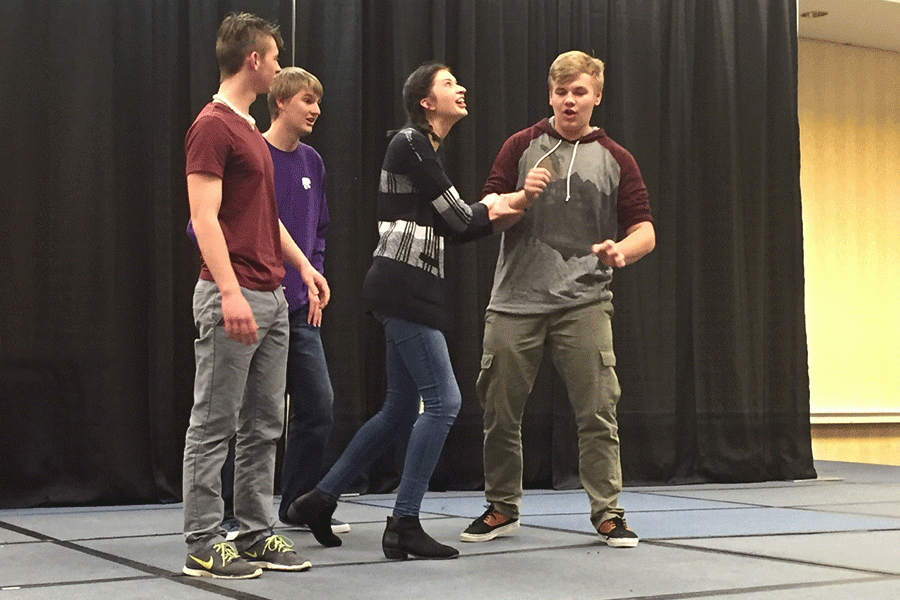 By Lizzie Kulscar
High school Thespian troupes from all across the state of Kansas came together in Wichita to participate in workshops, perform, and be with other people that share their passions from Thursday, Jan. 7 to Saturday, Jan. 9 at the Kansas State Thespian Conference. Mill Valley students received four superior ratings and the theater quiz bowl team placed second, along with other awards.
The convention was a great experience for sophomore Julia Feuerborn, who was able to attend for the first time.
"My favorite thing was just getting to meet all these great people, they're just so charismatic and fun," Feuerborn said. "We got to meet a ton of people because every time you saw someone you would just want to talk to them. You kind of already had a bond with everyone."
Senior Dani Stompoly received a superior rating for her short film in the individual events and was very excited to be awarded.
"The feeling is indescribable. I was so shocked, it took me awhile to realize what was happening. My friends had to nudge me to get up onstage," Stompoly said.
Feuerborn sees using skills she learned in workshops useful in her theater future.
"I took a few dancing classes that were really fun and something I could definitely see using again. There were also dialect classes which we need to practice for a lot of our shows," Feuerborn said.
While at first the conference is nerve-wracking, it ends up being an unforgettable experience for those involved, according to Stompoly.
"It's intimidating when you first arrive at [the conference]. Everyone is extremely talented and it's easy to start losing confidence in your own abilities," Stompoly said. "But everyone is so nice and kind, we all boost each other up and practice with each other to make us better."
Feuerborn says that she is taking away not only skills but also memories that she will always remember.
"Everyone did a really good job and I'm so glad I got to be a part of it. Overall, it's a great experience," Feuerborn said.
Stompoly reflects on her final conference as a high schooler with a positive outlook for the future.
"You make so many connections and friendships," Stompoly said. "It's absolutely wonderful."
(Visited 25 times, 1 visits today)
About the Contributor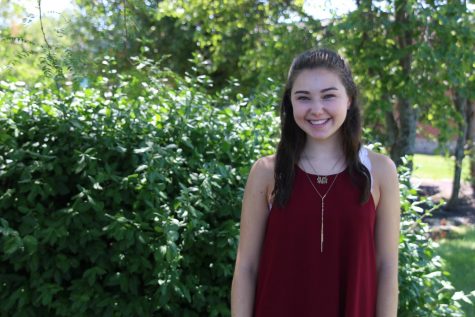 Allison Winker, JAG editor-in-chief
This is senior Allison Winker's third year on the JAG yearbook staff. She will be co-editor-in-chief this year, as well as a reporter and photographer. Other than yearbook, Allison is a part of the varsity debate team, NHS, student ambassadors and Relay for Life executive committee. She also loves coffee, dogs, dancing, Pinterest and all things Kansas City.