The Music Man: A tale of two festivals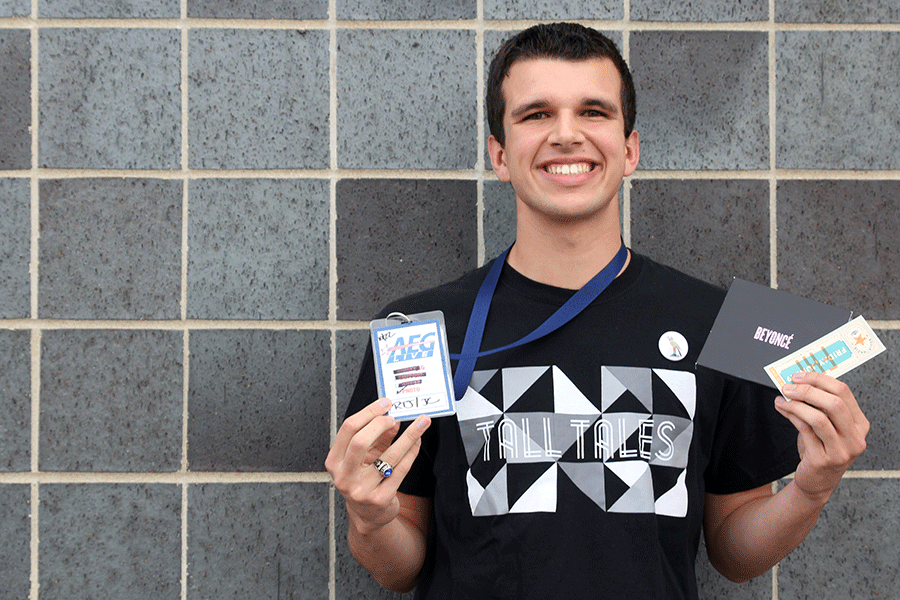 Last week, I spent my time freaking out over not one, but two festival lineup announcements. Enjoy as I break down the lineups for Buzz Beach Ball and Middle of the Map Fest in this two-for-one blog.
Buzz Beach Ball
When: Saturday, July 16, through Sunday, July 17
Where: Children's Mercy Park in Kansas City, Kansas
Through: KRBZ 96.5 The Buzz
Tickets: $99 general admission field, $89 reserved 1, $79 reserved 2, $49 reserved 3
This is the biggest Buzz Beach Ball ever, with 22 bands playing, and the first two-day festival. Buzz Beach Ball has featured big names in alternative rock like Arctic Monkeys, Weezer and alt-J in the past, and this year's festival combines previous Beach Ball bands with newcomers. I chose my top five (plus one) artists that I'm excited to see play Buzz Beach Ball this year (assuming I go — it's still up in the air), as determined by the live videos I watched online.
(Full disclosure: Violent Femmes are about 33 years older than they were in this clip, but I'm confident they still have it in them.)
Violent Femmes chose a great year to make a comeback, alongside big-name bands like LCD Soundsystem and Guns 'N Roses. The band's signature brand of folk punk will prove to be an entertaining and nostalgic touch to the Beach Ball lineup, though the Femmes aren't even headlining the show.
(This is a performance by Boots Electric, the solo project of Jesse Hughes, the only constant performing member of Eagles of Death Metal. I think it's pretty indicative of how Eagles of Death Metal perform live as well.)
Eagles of Death Metal may be known as the band that was playing Le Bataclan during the Paris terror attacks, but the band is too talented to be defined by that. They put an alternative spin on classic rock in a way that's not really represented in music, and lead vocalist-guitarist Jesse Hughes is one of the best frontmen out there, making their set a must-see.
It may have taken seven albums and a handful of other projects for Portugal. The Man to break into the alternative establishment, but it was well worth the fantastic music that came off 2013's "Evil Friends." Making electronic-influenced, somewhat psychedelic rock music in the same vein as alt-J and Glass Animals — the latter of which is also playing Beach Ball this year — Portugal. The Man should give an energetic and impeccable performance of its layered music, if the past is any indicator.
Known for artfully drawn out performances of songs — some spilling over eight minutes long — Welsh band The Joy Formidable may have little name recognition in the U.S., but that doesn't mean concertgoers should discount its music. The Joy Formidable's music relies heavily on solos and distortion, creating a full and loud sound with only three members. (Side note: If The Joy Formidable were more popular, I would definitely rank them No. 1. Just sayin'.)
Bleachers lead vocalist-guitarist Jack Antonoff has garnered multiple comparisons to rock legend Bruce Springsteen, making his side project a can't miss performer in the festival circuit. Bleachers made a name through energetic live performance of '80s-inspired, no-frills alternative rock, and the band should play off the large Beach Ball crowd extremely well for a performance to remember.
Honestly, I would probably pay nearly $125 just to see Alabama Shakes play live, and I think enough people would agree for them to at least sell out the floor of Children's Mercy Park. Lead vocalist-guitarist Brittany Howard has about as much soul as Janis Joplin or Aretha Franklin, and the band's playing is near flawless. It says a lot that Alabama Shakes has only released two albums, but can headline a night of Buzz Beach Ball, so I'll be bracing myself for one of the best sets I'll ever experience.
---
Middle of the Map Fest
When: Wednesday, May 4, and Thursday, May 5
Where: Westport in Kansas City, Missouri:
When: Friday, May 6, and Saturday, May 7
Where: downtown and Crossroads Arts District in Kansas City, Missouri
Through: Ink magazine and The Record Machine
Tickets: $80 4-day pass, $65 weekend pass, $35 Friday or Saturday pass, $30 Wednesday and Thursday pass
Middle of the Map Fest features music, movies and speakers, but I'm obviously only focused on the music here. The idea behind Middle of the Map is to put talented local artists in the same venues as established, larger names, hoping to give the local music some recognition. Middle of the Map Fest has brought Fun., OK Go and Iron & Wine to Kansas City in the past.
This year, the festival branches out of Westport to feature two days in Downtown Kansas City and the Crossroads Art District, the first of which coincides with First Fridays. The headliners include Cold War Kids (CrossroadsKC) and Zhu (The Midland) on Friday, and Manchester Orchestra (CrossroadsKC) and Aimee Mann (The Midland) on Saturday. Since local music is the backbone of the festival, I picked my top five (again, plus one more) local artists to check out at Middle of the Map Fest.
Yes You Are has barely released any music, but word of mouth about the band's strong pop music is enough to pique my interest. The band played KRBZ 96.5 The Buzz's "Afentra's VD Party" about a month ago to much acclaim, and Middle of the Map will hopefully replicate that same performance quality.
I've seen Tall Tales three times live now, and the band never fails to impress me. The band — which got a spot on the Middle of the Map Fest lineup by winning a Battle of the Bands competition a few weeks ago — performs fun and energetic sets, and their hard-earned set at the festival can't be missed.
I've been hearing a lot about Rachel Mallin and her talent lately, and, upon doing some further research, I can't believe she's so young. Mallin and her band, who make electronic rock in a more subdued sense of bands like Metric, scored a coveted slot opening for Cold War Kids and The Struts, which will surely give them the exposure that they deserve.
The closest comparison I could make to Me Like Bees is Modest Mouse — and that's a very good comparison to make in my book, because I love Modest Mouse. Me Like Bees is significantly more established than some of the other bands playing Middle of the Map, but that just means the band is going to show the festival's attendees what kind of awesome alternative rock Kansas City is already making.
The Noise FM was allegedly the first band to start playing one of the days of Middle of the Map Fest last year, so the band already has a connection to the festival, despite having moved from Lawrence to Chicago. The band's music walks the line between rock, alternative and slightly emo (in a Taking Back Sunday sense), and, having scored the slot directly before English rockers The Struts, The Noise FM is set up for success this year. (Also, some of the band's members are part of an awesome LCD Soundsystem cover band, and, if that doesn't make you like The Noise FM, nothing will.)
Seeing Your Friend live at its album release in January was truly a transcendent experience, and, with all the amazing new material on "Gumption," anyone who has the chance would be remiss not to see Taryn Miller's project live. Your Friend has the chance to break out of the local music scene and do some awesome things, making its Middle of the Map set one of the festival's most prominent.
If you can make it out to either of these festivals, you should definitely take the opportunity, as this is shaping up to be one of Kansas City's best summers for live music.
Senior Justin Curto is an avid music lover whose tastes range from alternative rock to dance pop. He enjoys supporting the Kansas City music scene by listening longer to 96.5 The Buzz, rocking out to local music and seeing artists live at his favorite venues in the area.
(Visited 30 times, 1 visits today)
About the Writer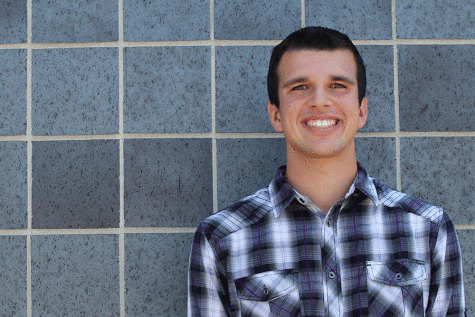 Justin Curto, Mill Valley News editor-in-chief
This is senior Justin Curto's third year working on the JagWire and Mill Valley News, this year as one of the editors-in-chief of Mill Valley News. Outside of journalism, Curto is the president of Club 121 and co-vice president of NHS, and also plans to be in the spring play for the second year. Curto enjoys going to alternative rock concerts, spending time with friends, eating pizza, reading contemporary young adult fiction, watching coming-of-age...