Forensics team qualifies for finals at Lawrence Free state
The team competed on Friday, March 8 and Saturday, March 9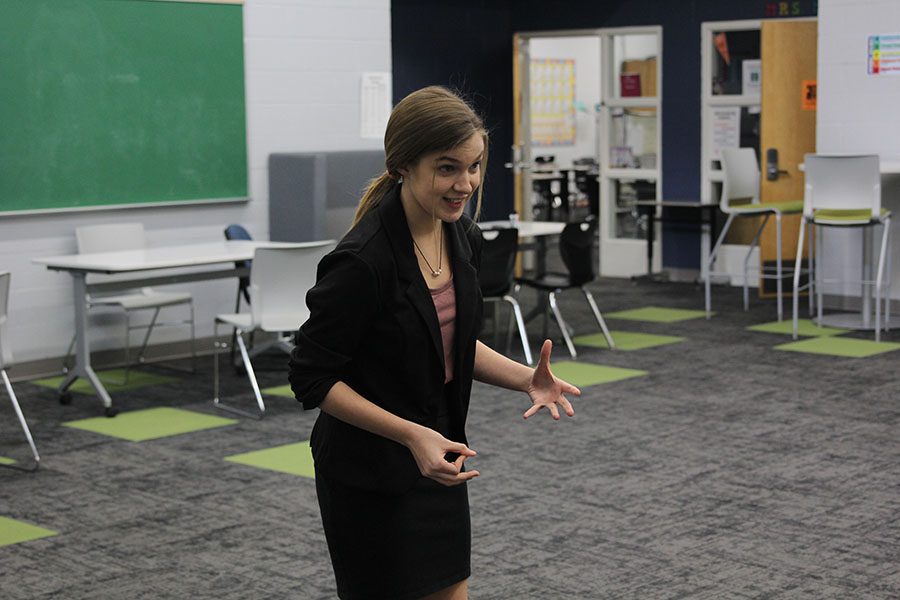 On Friday, March 8 and Saturday, March 9, the Forensics team travelled to Southwest middle school for the Lawrence Free State Forensics tournament. Although the team did not place all together, there were multiple girls that placed in their events.
On Friday, sophomores Grace McLeod and Anna Owsley placed third in public forum debate.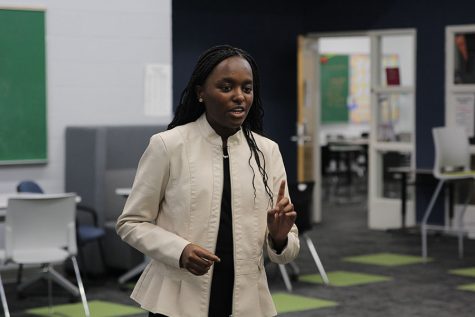 On Saturday, the team had three people become finalists in the tournament. Sophomore Patty McClain placed first in Informative speaking and sixth in Impromptu. Sophomore Courtney Mahugu took fourth in Impromptu and became a state qualifier, while senior Grace Johnson placed fourth in prose.
Johnson explains how breaking and making it into the finals works.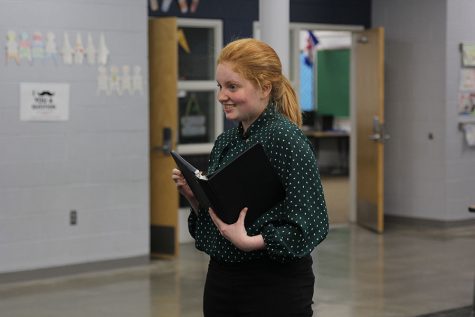 "There is three rounds before finals and there's usually six to seven people in a round," Johnson says. "To break, you usually want to get at least a three or higher and depending on how many people are competing in your event that determines what number you had to have over all to break."
Johnson also explains how she also prepared for the event.
"[I worked with] Mr Sears, [who] does mostly the interp events. [At] my last practice we got [my routine] down to I know what my blocking is." Johnson continues. "[I] use a book [and I] have to do this thing called book tech, [which is] where you hold it in a certain way and it's an extension of your body."
McClain, who broke in both of her events, explains what she broke in and how she broke in the tournament.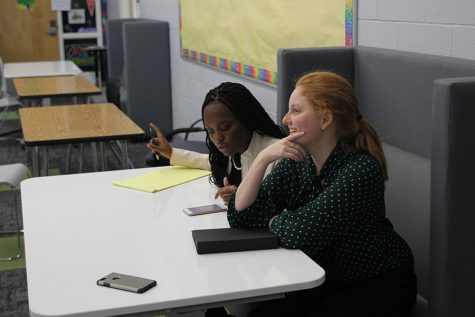 "I broke finals in impromptu speaking, which is where you find out a topic and you have five minutes to prepare a speech. I also broke in informative speaking," McClain says. "[To break] means you are one of the top competitors in the tournament and you compete against the best of the best and go for a top placement."
(Visited 76 times, 1 visits today)
About the Contributor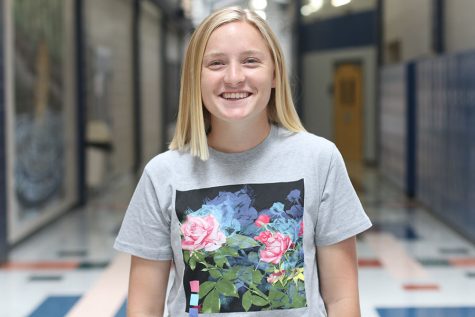 Anna Ricker, JAG assistant web editor
This is senior Anna Ricker's second year on the JAG yearbook staff. Anna is the assistant web editor and a photographer. She is also in the National English Honors Society, on the Mill Valley cross country and girls soccer team as well as the KC Fusion soccer club 01 girls academy team. She enjoys being outside, hanging out with her friends and dogs, doing DIY crafts and traveling.