Tenor and bass singers participate in district-wide festival
The district's lowest voices from three middle schools and two high schools join in song for first ever Tenor/Bass Choral Festival
Waiting in anticipation for the conductor to begin, tenor and bass singers from all across the district stood on risers in the gym during the first annual Tenor/Bass Choral Festival on Monday, Jan 8. All participating singers came from Lexington Trails, Monticello Trails, Mill Creek, De Soto and Mill Valley, having only four hours as a group to prepare four songs.
According to senior Graham Wilhauk, the goal of having an exclusive festival for the tenor and bass singers was to give them the often overlooked recognition they deserve.
"The overall purpose of the music festival is to just give appreciation to the men that sing because the arts are not really what most people would call masculine," Wilhauk said. "I feel like this festival was put on to help boost the confidence of male singers in the district because we mainly hear the sopranos, but sometimes we need that tenor and bass."
The songs chosen for this festival were "Come Travel With Me" by Scott Farthing, "Homeward Bound" by Carl Strommen, "If You've Only Got A Moustache" arranged by Stephen Rotz and "Swing Down Ezekiel" arranged by Greg Gilpin. According to sophomore Tripp Starr, the audience was happily surprised when the singers pulled out fake moustaches during their third song.
"['If You've Only Got A Moustache'] was definitely funny because some people couldn't get the sticker off [the fake moustaches] and they came up so fast that it changed the whole demeanor of the song," Starr said." It just turned into a fun atmosphere and everybody started laughing [which] was really cool."
Preceding this song, however, was "Homeward Bound." According to Wilhauk, the contrast between the seriousness of "Homeward Bound" and the funniness of "If You've Only Got A Moustache" was a necessity.
"For every tragedy, there's comedy. That's how life is: we love to laugh, but also it's necessary to be sad at times," Wilhauk said. "[We sang] "Homeward Down," which was more of a serious song, and then we had the mustache song which was funny and upbeat."
Although the night offered a variety of pieces for the viewer's enjoyment, the outcome of the night was only achievable through their preparation. This proved to be somewhat challenging, according to Starr.
"The most challenging part was having people come from different areas and getting to know everyone and every group," Starr said. "We really didn't get to talk that much [to students from other schools] because we were singing, but I tried to get to know some people."
Even though students were only briefly introduced to other tenor and bass singers, this experience was valued by Wilhauk.
"One of the greatest things about living, in general, is just meeting new people [and] trying new things," Wilhauk said. "This festival was just a way where I could go in and not only explore what I can do, but [also] explore what other people can do because some of these people are extremely talented."
(Visited 133 times, 1 visits today)
About the Contributor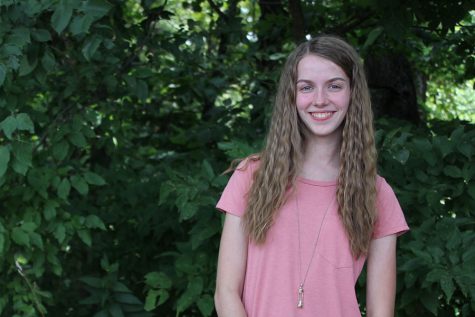 Annika Lehan, JAG editor-in-chief
This is senior Annika Lehan's third year as a part of the JAG yearbook staff. This year she will hold the position of editor-in-chief alongside Libby Mullican and Mia Thomas. Along with being on the yearbook staff, Annika is a part of Thespians, NHS, French NHS, French Club, and MV Outreach. She enjoys participating in both the fall musical and spring play, as well as reading, making art, going on walks and having fun with friends.