Students, staff react to fully in-person return
After nearly seven months of hybrid and remote learning, Mill Valley is now fully in-person
On Monday, Feb. 8, the students of Mill Valley returned fully in-person to the school and were welcomed back to packed halls and full classrooms. Some students and teachers are ecstatic about the change, but the overall feeling is somewhat uneasy.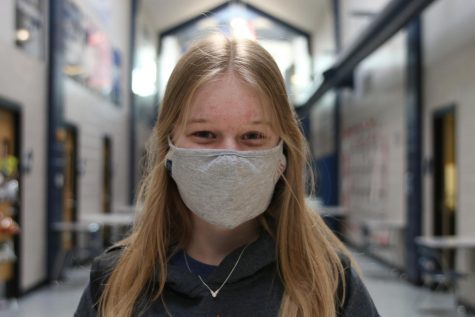 Reflecting on the previous year, freshman Anna Guest was surprised how much the halls and the people around her had changed. 
"The biggest change for me was going from optional remote to a school full of new people and having my schedule change a whole bunch," Guest said. 
Despite the new change, she is still glad to be back fully in-person.
"I really enjoyed not having to wake up as early and you could do school wrapped up in a blanket all day. I would rather be in-person because it gets you out of the house, you get to see people, and gives you a better learning environment," Guest said.
Also feeling happy yet anxious about the change is counselor Judith Intfen.
"I would much rather be in-person. I enjoy the social aspect of being around others, both students and co-workers. Some potential downsides are more people, more germs, but if you keep distanced, mask-up and always wash your hands, it helps stop the spread," Intfen said.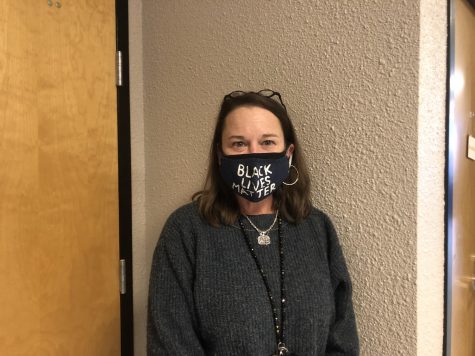 Though hesitant due to COVID-19 risk, English teacher Kristen Huang is also glad to be back. 
"It's so nice to be able to see my students and actually interact with them," Huang said. "I'd rather be in person.  I didn't sign up to teach online classes.  That said, I do feel like we went back to full in person much sooner than was safe to do so. I worry about my students and I worry about myself and taking something back to my family.  But so far so good," Huang said.
Students and staff are trying to look for a bright side to the overall situation, excited to be back among their peers.
"If you keep distanced, mask-up and always wash your hands, it helps stop the spread. Be smart and be safe," Intfen says.
(Visited 127 times, 1 visits today)