Students share the snacks they plan on eating in college
Senior Sarah Gawith shares her unique meal plan and others share their preferred snacks.
College eating often brings to mind cafeteria halls and cheap ramen noodles, but for senior Sarah Gawith meals are going to be a lot more home-cooked.
This upcoming school year, Gawith will be living in one of KU's Scholarship Halls, which leave the burden of cooking and cleaning to the students who reside in the dorms.  
"It's basically a meal plan, but it's cheaper because ingredients are bought and certain groups make food for everybody during certain times," Gawith said. "Everybody has to make food at some point. There's a rotation of chores and one of them is making food."
One of the main benefits of the halls is the relatively low price, but it can still be a little intimidating, according to Gawith.  
"I did it because it's so much cheaper, but it's a little scary because I'm not much of a cook." Gawith said.
It isn't as if Gawith is inexperienced making food, however, as she has some experience under her belt.
"I work at Subway, so I can make a good sandwich," Gawith said. "I can make a good breakfast. I'm good at making omelets, breakfast burritos, pancakes and french toast. That's about it."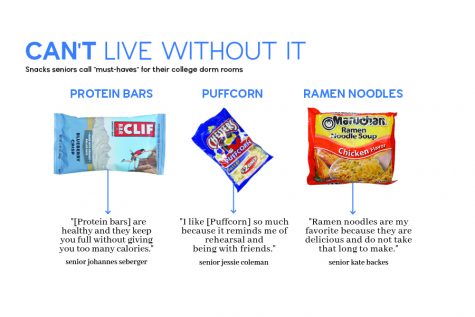 The scholarship halls offer more than just a cheap living situation, according to Gawith.
"I'm looking forward to learning a lot, because it'll be an easy place to learn more stuff for real life. Instead of just like, 'boom, now go do stuff'."
Ultimately, Gawith is looking to her unique college dining experience with a bit of optimism.
"I don't know what I'm going to be doing, but it's OK, because I'm going to learn." Gawith said.
(Visited 120 times, 1 visits today)