Students participate in a Read and Review during seminar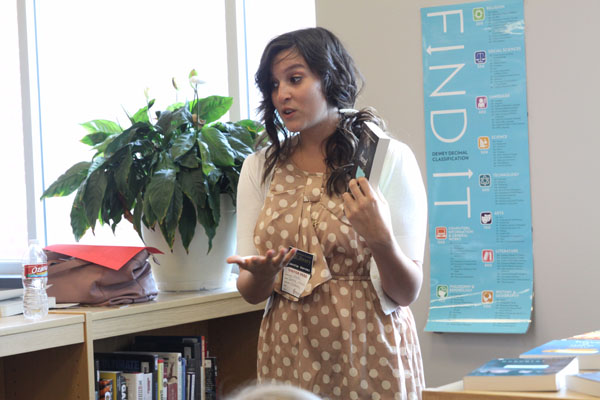 Hang on for a minute...we're trying to find some more stories you might like.
Johnson County Library Informational Specialist Jennifer Mendez visited the school to tell students about the Teen Galley Project on Tuesday, Oct. 16.
As part of the Read and Review program, students signed up to come down during seminar to pick up a galley book, which is an advance release of a book, and review the book they choose.
Mendez is grateful to be able to have the program at the school.
"I want to really emphasize how grateful I am for having a chance to perform this program for you students, and how appreciative I was at all those that attended," Mendez said. "Everyone was so kind and engaging, and it made my first program like this so memorable. I cannot wait for the next time I get to come to Mill Valley and for the discussions on the great books you all chose."
Students read and review galleys and from these reviews publishers and libraries will pick the nominee list for Teens' Top Ten. Then in August and September teens vote for their favorite books. The winners will be announced during Teen Read Week.
Mendez thinks that the Teen Galley Project gives teenagers a say in what they want to read.
"I think there is a sense of responsibility and accountability that goes along with this type of Read and Review program," Mendez said. "The students who participate, and actually review the books…are essentially deciding which books are worthy of the young adult audience. Publishers, authors, educators, and even librarians…are not always the ones who should decide what makes a notable young adult title. When the power is reverted back to the students and teens…they get a chance to say, 'Hey this book says something that speaks to me as a teenager and it deserves recognition.'"
Sophomore Lexie Myers, who participated in the program, agrees.
"I think it's interesting to incorporate young people in having a say on the nominated books [for the Teens' Top Ten]," Myers said.
For more information on the Galley Project go to: http://www.ala.org/yalsa/teenstopten
(Visited 9 times, 1 visits today)
About the Writer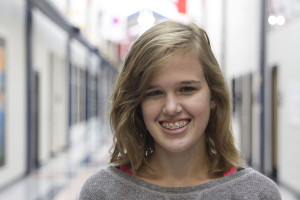 Regan Jones, features editor
Junior Regan Jones is the features editor of the JagWire. She is going to be involved in girls' swimming this year and is in Club 121. Her favorite quote is "Trust in the Lord with all your heart and lean not on your own understanding. In all your ways acknowledge him and he will keep your paths straight." -Proverbs 3:5-6