Students discover community through music
Senior Jon Pursell and junior Drew Morgan have met like-minded musicians through their respective genres
Ben Wieland, Mill Valley News editor-in-chief
March 3, 2021
At four years old, senior Jon Pursell knew he loved music — but he didn't know how to work a radio. Unable to listen to his favorite songs on repeat, Pursell noodled around on an old, rickety keyboard to reproduce their melodies, and developed his own crude music notation system.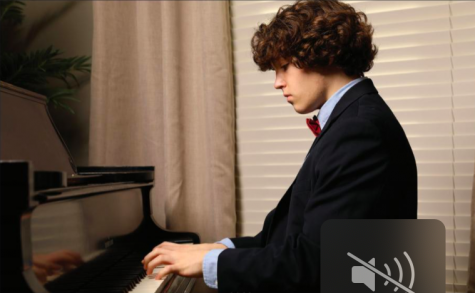 At seven years old, junior Drew Morgan first discovered his own musical obsession. To escape from reality, Morgan began to write his first songs and lyrics. 
Today, the musical styles of the two couldn't be more different. Pursell composes classical piano pieces; Morgan writes verses and produces hip-hop tracks under the stage name "Lil Paula." However, as musicians, they do share a few common traits: a love for the art they produce and consume, and a deep appreciation for the people and communities they've encountered on their musical journeys.
As the years went by, Pursell refined the melodic imitations of his childhood and became a studious pianist; he describes his classical genre as "criminally underrated" and strongly recommends the works of composers like Sergei Rachmaninoff and Gustav Mahler. Working with multiple teachers, he continued to learn the instrument. 
Eventually, Pursell began to write his own compositions. Pursell struggled to draw inspiration while staring at the keyboard — he'd begin to practice and lose track of time; instead, according to Pursell, most of his musical ideas come to him while showering or going on walks. 
Over the years, he's grown to love the community.
"Each community has been super welcoming. With a hobby as niche as classical composition, there's no room for exclusion," Pursell said. "All of the pianists I've known over the years have been super kind to me."
Morgan, on the other hand, only started recording music in 2018. With the exception of his most popular song "Double Cup (ft. Secluded)," which Morgan produced in a KCMO studio, all of his tracks have been mixed in Morgan's home studio in his bedroom.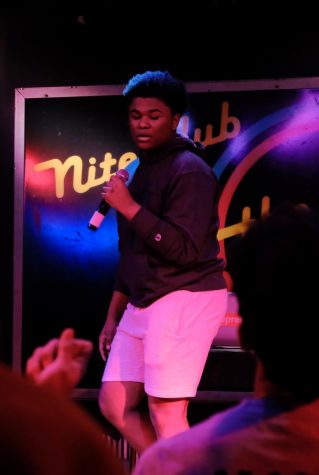 So far, Morgan's written and produced eight songs, six of which are available on Spotify under his stage name "Lil Paula." In addition to his recorded singles, Morgan also performs live; his first show was in November 2019, and since then, he's performed at least one live show every month. 
For Morgan, learning to become a part of the hip-hop community has been a highlight of his musical career. 
"The rap community is a very competitive but fun community to be a part of. At first I was more focused on trying to prove myself as a rapper, but I realized that's not what it's about," Morgan said. "It's about the music you make, not the persona you are."
In the future, Morgan hopes to tour outside Kansas City and Missouri and release his album in 2021. Pursell, on the other hand, won't pursue music professionally — he says he "would hate for my favorite activity to one day feel like a chore."
Wherever their future music plans take them, Pursell and Morgan agree on one thing: creating music has been a crucial part of their lives so far. 
"Music as a whole is an integral part of my identity. Ever since I could reach the keys, music has been my outlet," Pursell said.
Morgan shares that sentiment.
"Music has a huge soft spot in my heart and always will," Morgan said. "I think that it definitely changed my life for the better."
(Visited 151 times, 1 visits today)