Students collect food for the less fortunate
Canned food collected for food drive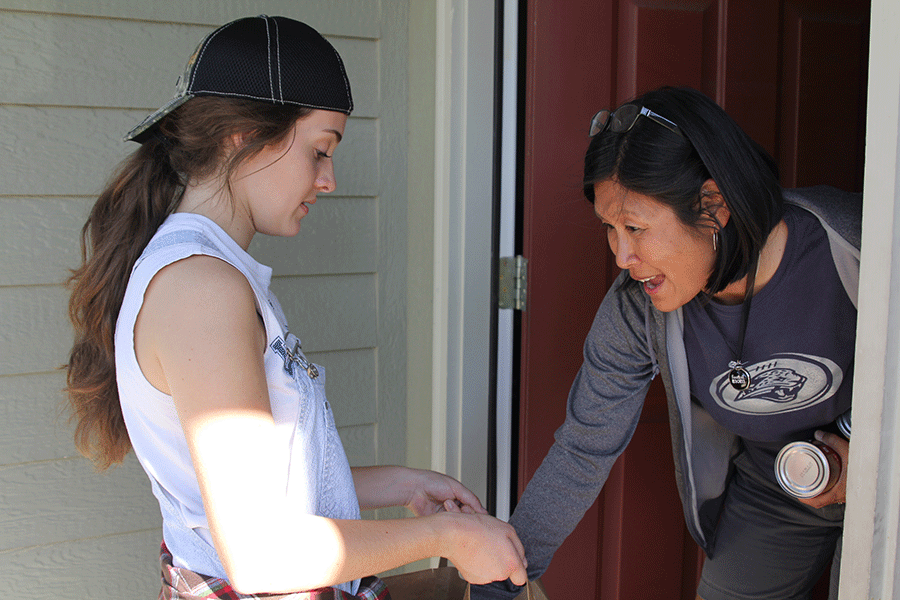 National Honors Society and StuCo members went door to door in Halloween costumes to collect food for the hungry on Sunday, Oct. 26 in an organized trick-or-treat so others can eat event. The event took place from 2-4:30 p.m. and helped raise money for the annual food drive.
The students formed groups and competed to see who could gather the most food. Junior Natalie Golden was on the team that won the competition.
"It was exciting," Golden said. "We were out to win. We split up into groups of about three or four to cover more ground. I think we went to every house in Clear Creek."
The total number of cans collected is unknown right now, as the cans are still being counted.
Junior Erika Kringen thought the event was a success.
"I think it was very successful because each group came back to the school with a ton of cans and my group personally got a can from almost every single house we went to," Kringen said. "I [enjoyed] the experience because I knew I was helping a good cause since the food is going to less fortunate people. Overall I also thought it was great because it was an easy way to donate to a good cause because even if someone donated one can it helped."
Golden also enjoyed the event.
"I thought it was a good opportunity to help the community and get physically involved in helping out," Golden said. "It was a lot of fun."
(Visited 14 times, 1 visits today)
About the Writer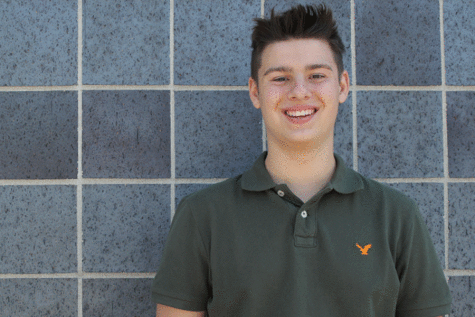 Nick Booth, JagWire copy editor
This is senior Nick Booth's third year on the JagWire staff. He is very excited to be copy editor and to continue his work with Mill Valley News, which includes his gaming blog Extra Lives. Outside of journalism, Nick is involved in band, debate, forensics, Science Olympiad, Quiz Bowl and drama and is co-captain of the robotics team. In his free time, Nick loves to read, watch a nice movie, play video games or listen to some music.