Student section allows students to show pride for athletics and school
Through cheers and signs, students support their peers at athletic events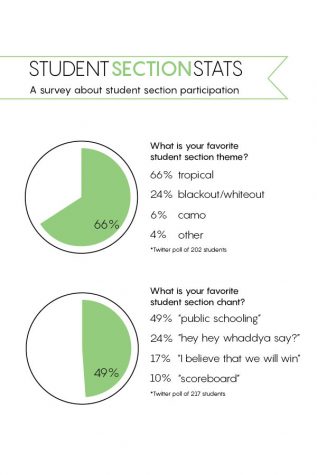 When students file into the stadium for football games, they hear cheers from the student section, music from the band and feel an electric energy that radiates all around.
Senior Conner Ward has frequented the student section since his freshman year and considers being a part of it a very unique experience.
"The general vibe of the Mill Valley student section is hard to describe," Ward said. "I have never been a part of anything like it; I would describe it as passion and pride for our school."
For many students, showing pride for their school is exemplified in the form of dressing up. Junior Killian O'Brien encourages "dressing up as much as possible" to show support, or in his case, wearing "as little clothing as possible in the coldest conditions."
Senior quarterback Brody Flaming said that an exciting student section makes athletes on the field feel supported.
"The hype from the student section makes it a lot easier to be relaxed because I know that I have all them behind my back," Flaming said.
The raw emotion that culminates at each football game takes time to build up, according to Ward. He said that fans start to show up and get excited long before the actual game begins.
"Before a typical game, most students usually hangout, make signs and tailgate," Ward said. "Then we usually start to head into the stands about an hour before the game starts and we are up and cheering around 10 minutes before kickoff."
Although the fans show up to each game an hour before it starts, they never leave before it ends. Ward said that last year's game against Goddard High School is a perfect example of the fans' devotion.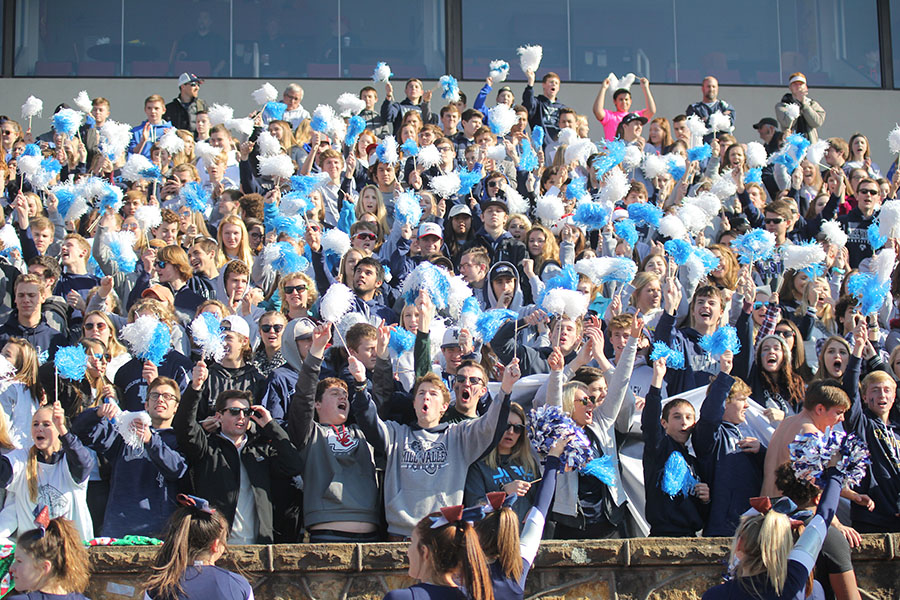 During this game there were many times where it looked like the Jaguars would be defeated, but the student section never lost faith in their team and were there to celebrate when the Jags won in overtime, Ward said.
"The student section stayed behind our team at a time where it seemed like we would be going home empty handed," Ward said. "I feel like this moment really highlights the pride in our community and I am grateful to have been a part of it."
According to Flaming, a supportive student section is imperative to player performance.
"It is very important to have an excited student section because I believe it gives the whole team a different type of energy that makes us play much better," Flaming said.
(Visited 158 times, 2 visits today)