Student Ambassadors hosts Incoming Freshman Night
Incoming freshmen learn more about Mill Valley at Incoming Freshman Night on Monday, Feb. 3
Student Ambassadors hosted Incoming Freshman Night on Monday, Feb. 3 to help welcome and inform the incoming freshman class about the ins and out of the Valley. Ambassadors gave tours of the school to the students and their families, answered their questions and helped them sign up for clubs they were interested in. 
According to sophomore Student Ambassador Sydney Wootton, incoming freshmen night helps the parents understand how the school operates. 
"Incoming freshmen night is mainly for the parents rather than the kids so that the parents are ready for their students to go off to high school. It gives them the security that their students know what the school is like," Wootton said.
 Students were given the opportunity to learn more about clubs and sports at the school. 
"The main focus is for students to learn more about the clubs and then learn how to sign up for them once school starts," Wootton said. 
Incoming Freshmen Night helps freshmen become more comfortable with the school and not as nervous for the first day. 
"It makes freshmen feel like they belong more and helps them understand what they are walking into on the first day of school," Wootton said. 
According to sophomore Student Ambassador Kelly Doyle, students can talk to the freshmen teachers about things such as honors classes. 
"Freshmen night gives students the opportunity to ask questions about their future classes and get to know their honors teachers," Doyle said. 
Doyle says that parents learn more about how to become involved at Mill Valley as well. 
"Not only do students learn more about Mill Valley clubs, but parents are able to become more involved in things such as the Booster Club," Doyle said.
(Visited 74 times, 1 visits today)
About the Writer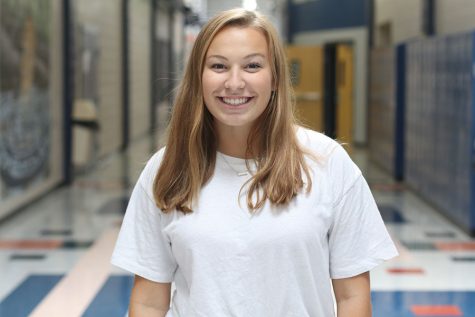 Allison Seck, JAG reporter/photographer
This is sophomore Allison Seck's first year on the JAG yearbook staff. This year she will be contributing both as a photographer and a writer. Outside of yearbook, she can be found helping with StuCo events, or at swim practice. She also loves spending time with friends and family, listening to music, and, of course, binging Netflix shows.