Student Ambassadors hosts annual incoming freshman night
Eighth-graders from multiple middle schools attended and were introduced to the organizations at Mill Valley
The Student Ambassadors hosted incoming freshman night on Wednesday, Feb. 7 to introduce current eighth-graders to clubs and activities available at the school. Tables were set up around the commons and gave current students the opportunity to promote their club's mission statements and bring more people into their program.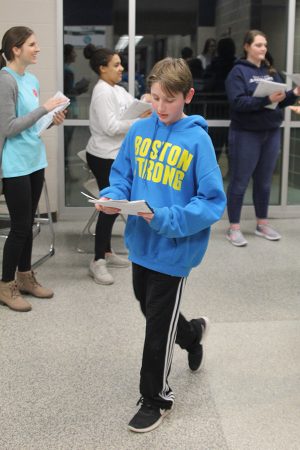 Ambassador junior Delaney Kemp said the event was hosted to prepare middle school students and help them realize what their experience at the high school will look like.
"Incoming freshman night is a night where eighth-graders can come get a tour of Mill Valley and learn what it's like in a day of a Jaguar," Kemp said.
Representing StuCo, junior Ryan Williams participated in the event because he believes incoming freshman night is extremely beneficial for eighth-graders.
"It's easy to get lost in all of the activities Mill Valley offers and freshman night really helps incoming freshmen find their niche," Williams said. "When I was [an] eighth-grader, it helped me see where I belonged in high school, and I got the chance to meet a lot of new people."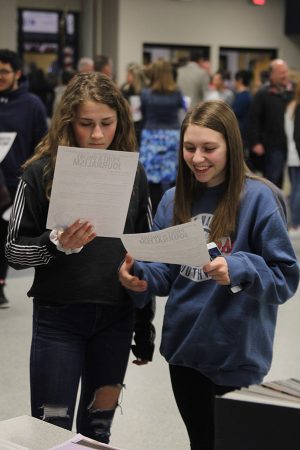 Current Monticello Trails Middle School eighth-grader Sydnie Short is excited about her transition into high school and appreciated the how the ambassadors and counselors gave her the chance to look into activities like volleyball and the Spanish department.
"I decided to go to freshman night because my family and I wanted to see some of the clubs and meet some of the honors teachers," Short said.
Throughout the night, Kemp occupied herself with helping families, giving information about the school and taking middle schoolers on tours through the halls of the school.
"I decided to help because I really like making more underclassmen comfortable here," Kemp said. "I think that is what builds the culture of our school — when our underclassmen are comfortable enough to stand up and become leaders."
(Visited 125 times, 1 visits today)