StuCo hosts annual talent show
Junior Lauryn Hurley won the Mayhem Week event with her vocal solo
Anika Roy, JagWire editor-in-chief
May 16, 2017
StuCo held its annual Talent Show on Thursday, May 11 as one of many activities Mayhem Week has to offer. With eight talented students performing, junior Lauryn Hurley placed first, junior Elaina Smith placed second and sophomore Lucy Graff placed third.
Seniors Kylie Beran, Sam Lopez and Alea Ashford, and juniors Claire Boone, Joel Soderling and Alison Booth also performed. Art teacher Jerry Howard, broadcast teacher Dorothy Swafford, and vocal music teacher Stephanie Mooneyhan served as the judges.
Hurley sang musical number "Lost in the Brass" from the musical "Band Geeks," and said the strong support of students made her performance special.
"The best part about performing was seeing people who came out to support their classmates" Hurley said. "The talent show is just a fun thing to come and do and it makes me really happy to see people who care about the school as a community."
Graff performed a hip-hop number to "Get Ugly" by Jason Derulo, and was initially nervous to participate in the talent show for the first time, especially with her peers in the audience.
"Before going on, I get really really nervous because I know people that are in the audience" Graff said. "I usually do better when people I don't know are in the audience, but I know them this time, and I feel like I have to set a higher
standard than before."
Although also anxious before walking on stage, Smith sang "Piece by Piece" by Kelly Clarkson and her love of performing overrode her nerves.
"I love performing," Smith said. "It's just a huge rush and obviously you're so nervous until you get up there, but once you are, it's really good and I love it."
To those participating in the event in future years, Smith advises students to spend quality time rehearsing their act before auditions so they're able to put forth their best.
"Be prepared for the auditions, don't just walk in there," Smith said. "Just do you best and hope for the best. Be prepared, have your stuff down, don't miss the rehearsal, and relax because it's a good time."
For Graff, the talent show was an eye-opener as to what students are capable of and she greatly enjoyed the experience.
"I never knew these people had such amazing talents," Graff said. "I think the greatest part is seeing all this great talent come together in one place."
(Visited 39 times, 1 visits today)
About the Writer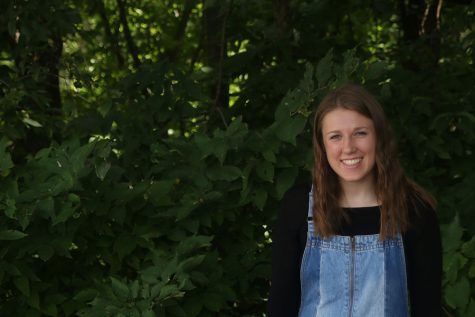 Anika Roy, JagWire editor-in-chief
This is Anika Roy's third and final year on staff, and she's incredibly excited for her position as editor-in-chief. While you can find her in the journalism room almost all the time, she also spends free time on the tennis courts, the piano, the swimming pool, or her church. Additionally, she's an officer of NHS, an executive leadership team member of Relay for Life, and a member of Spanish Honor Society, MV Outfitters, and Student Ambassadors....