Speech coach Annie Goodson increases rigor, competition of speech programs
Goodson has rejuvenated the Debate and Forensics programs since arriving at the school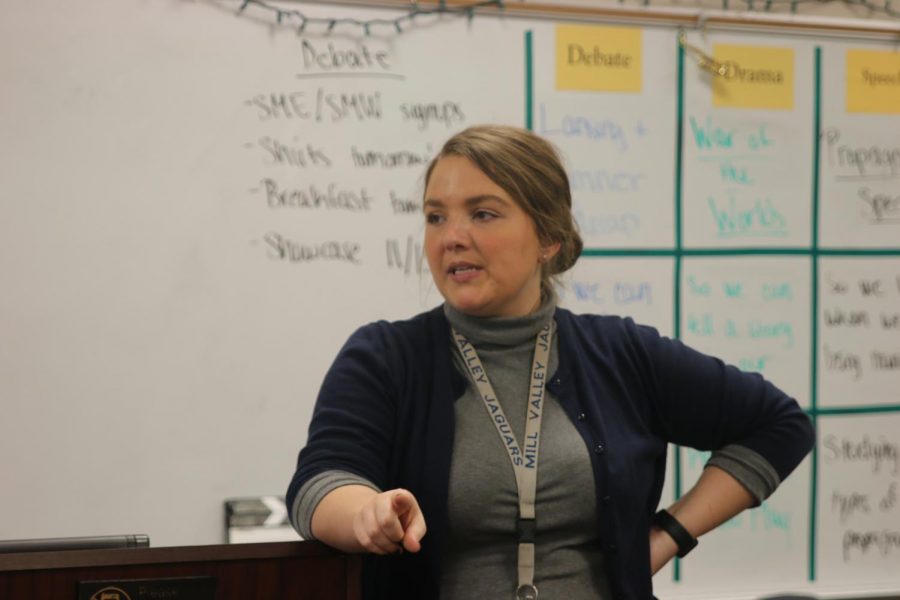 As a student stands at the podium in the front of the classroom, speech teacher Annie Goodson carefully critiques their performance. Goodson coaches Debate and Forensics, along with teaching drama and communications. While competitive speech students previously had no requirements for participation, Goodson now requires students to participate in a minimum of four work nights, four practice debates, summer camp and four tournaments a season.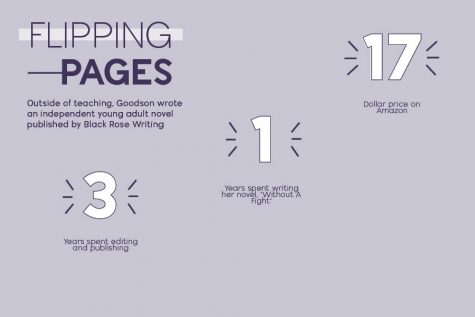 Debate consists of teams arguing an overarching topic or resolution, while Forensics consists of numerous different speaking and acting events that individual people compete in.
The amount of resources the school offers, as well as the enthusiasm of the students, has led Goodson to implement a more rigorous schedule than in the past.
"There are so many schools that for a variety of reasons aren't in a position to be successful, either because they don't have interest from students or because the school itself doesn't have the resources to make [speech] successful," Goodson said. "We have everything we need here to be amazing. It would be criminal for me to not push the kids … because they're absolutely capable of it."
For senior Lauren Rothgeb, a former Debate competitor and a current Forensics team member, Goodson's approach to the competitive speech program has been revitalizing.
"As a person who [spent] two years with a coach who wasn't investing herself as much as I was wanting, it's so gratifying to have a coach who cares so much," Rothgeb said. "I wouldn't have accomplished the things I did last year had I not had a coach that pushed us so hard."
According to senior Debate and Forensics student Madelyn Lehn, Goodson has been her role model for many years.
"Goodson is probably one of the best people I have ever met in my entire life. She taught me what it is like to be a good person … I have learned a lot from her," Lehn said. "She fosters me and will let me cry in her shoulder when I need to, but she isn't afraid to tell me when I need to toughen up."
Similarly, the changes Goodson has brought to the program have helped Rothgeb excel individually.
"Goodson breathes debate and you really see her passion from outside the classroom at tournaments," Rothgeb said. "Having a teacher with a more rigorous curriculum allowed me to improve leaps and bounds. The challenging curriculum can definitely push people past natural talent into the realm of actual success."
All of Goodson's efforts are in hopes for high achievement on a bigger level.
"I want to hang a banner. I want to win state," Goodson said. "We had a really successful season last year and we demonstrated that we are a competitive team. Now it's up to us to repeat that and build upon it."
(Visited 130 times, 1 visits today)
About the Contributors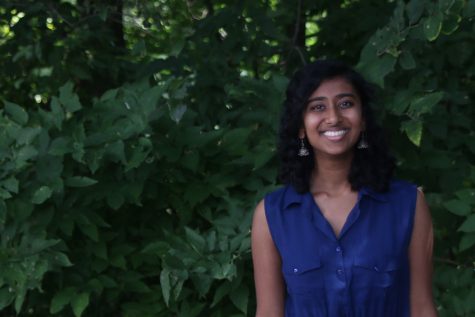 Elizabeth Joseph, Mill Valley News editor-in-chief
This is senior Elizabeth Joseph's second year on the JagWire staff. She is undertaking the position of Mill Valley News editor-in-chief alongside Katya Gillig and Marah Shulda. When she's not in the J-Room, she can be found in A207 serving as the Science Olympiad team captain or the president of National English Honor Society. She is also a part of National Honor Society and MV Outreach. Additionally, Elizabeth enjoys admiring plants, bopping to...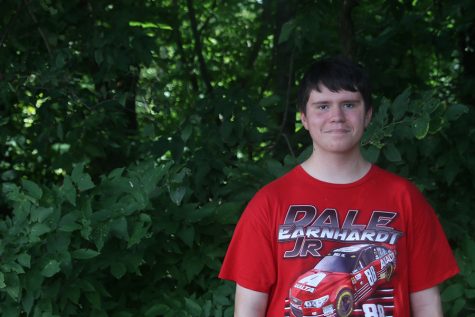 Sam Hanson, JagWire reporter/photographer
This is sophomore Sam Hanson's first year on the JagWire Staff. This year, he is a writer and a reporter. Sam is also involved with the Mill Valley Band, in which he plays the trombone. Sam is also an avid NASCAR fan, so he can be found at the Kansas Speedway anytime during race weekends. He is also very intrigued with parasites and anything pathological.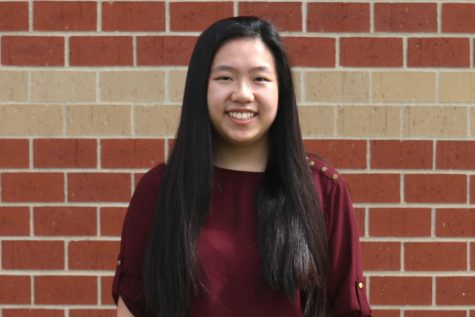 Hannah Chern, JagWire editor-in-chief
This year is senior Hannah Chern's third year as part of the JagWire newspaper staff and second year as one of the editors-in-chief. In addition to leading and working on the JagWire, Hannah serves as an NHS officer and participates in Science Olympiad where she expresses her love for science. Outside of school, Hannah finds herself spending her free time endeavoring the world of crochet, watching YouTube tutorial videos, reading books and discovering...