Spanish NHS fundraises for Puerto Rican earthquake relief
Spanish NHS sold coffee and donuts before school Thursday, Feb. 20 and Friday, Feb. 21, raising over $400 for Puerto Rico earthquake relief funds
Spanish NHS hosted a coffee and donut fundraiser before school on Thursday, Feb. 20 and Friday, Feb. 21 to help raise money for the earthquake relief funds in Puerto Rico. They ended up collecting over $400 dollars.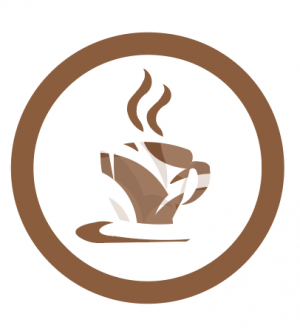 According to senior Nicole Peter, Spanish NHS was raising money for Heart-to-Heart International, a global humanitarian organization based in Lenexa.  
"The purpose of the coffee and donut drive is to raise money for earthquake relief in Puerto Rico. We are sending the money to Heart-to-Heart International; they will send care packages and will help with relief in Puerto Rico," Peter said. 
Peter says that the Puerto Rico earthquake relief fundraiser was a good way to keep in touch with Spanish speaking countries. 
"We have been wanting to do a fundraiser for a while. We wanted to do something Spanish related, so it was more difficult to find someplace more local than to just give money to a church. So when the earthquakes hit Puerto Rico we thought it would be a great cause to get behind," Peter said.
According to junior Stella Uriarte, Spanish NHS is making a good profit that they can send to Heart-to-Heart. 
"We sold out of donuts on Thursday and hopefully will again on Friday, meaning we will have a lot of money to send to the relief fund," Uriarte said. 
According to Uriarte, the coffee and donuts were chosen strategically to raise more money.
"The coffee is actually from Puerto Rico, which makes it more personal. We chose donuts because everyone likes donuts and we wanted to raise as much money as possible," Uriarte said.
(Visited 142 times, 1 visits today)