Sophomore Madison Vosburg gains experience by working at Cerner
Vosburg advances her learning with Scholar Experience at an information technology company for school credit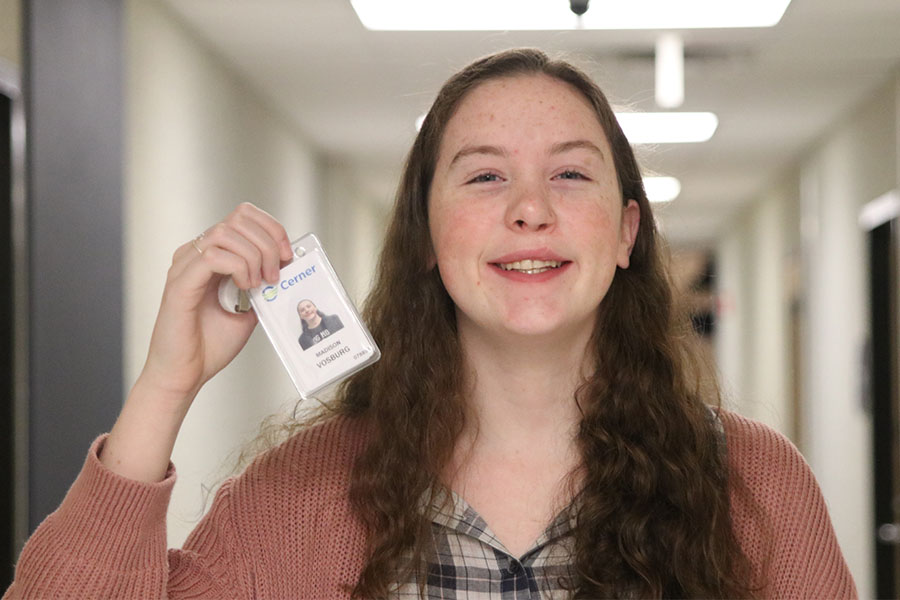 Beefing up college applications with extracurriculars, AP classes and part-time jobs is a stressful endeavor for many students. However, sophomore Madison Vosburg has the perfect addition to her resume: an exclusive Cerner Scholar Experience. Vosburg is one of only two students and 100 total applicants to earn this opportunity. 
With the rise of technologies like Amazon's Alexa and Apple's Siri, Vosburg works in the artificial intelligence branch of Cerner.
"I'm in the AI department, which means I'll be working with their version of Siri; it's called Gina. Right now we're looking through reports and data on how we can make that better. Every day we see if we can make it better," Vosburg said. "A lot of what the interns do are making reports and seeing what's wrong with it. Then, our other team is going to make the improvements."
"
I'm in the AI department, which means I'll be working with [Cerner's] version of Siri; it's called Gina."
— sophomore Madison Vosburg
According to the district's Coordinator of Career, Technical and Virtual Programs Dr. Cindy Swartz, the applications were offered to the school's student techs. 
"We joined the Center for Advanced Professional Studies Network last June and I heard about the program from this network of Career & Tech Ed individuals," Swartz said. "From there, the principals and I interviewed students for the K12itc student internships. Students who excelled at the K12itc student tech program were invited to be Cerner Scholars. Cerner scheduled their own interviews with our students before offering them the internship this semester."
According to Cerner Senior Program Manager Mandy Nickell, there are several requirements to apply for the Scholar Experience.
"Cerner works with our education partners to identify students who are ready.  There are interviews that take place to be a part of this experience," Nickell said. "Students have to pass the interview, be willing to be at Cerner for at least a semester in the experience for 2 hours a day, 4-5 days a week and have good attendance at their high school."
According to Vosburg, the Scholar Experience provided an open work environment. 
"I work at Cerner every Monday through Friday that we have school, from 1 to 3 p.m. At Cerner, we work in teams of eight to 10 people," Vosburg said. "My group works in open cubicles so we can discuss and ask questions."
Vosburg believed the experience has helped her discover what she wants to do with her future.
"
[The internship] is helpful for me personally because I want to go into a field of technology."
— sophomore Madison Vosburg
"It's helpful for me personally because I want to go into a field of technology," Vosburg said. "I think learning from that and maybe even going into Cerner as one of my career choices is good, and [it helps me] get an idea of what I want to do."
Whitney Vosburg, Maddie's mom, has supported her through this new experience.
"I am happy she is doing the internship. I wish she didn't have to miss so much school, but the experience is worth it," Whitney said. 
The opportunity has helped her build connections in the technology industry, according to Swartz.
"Students will build their resumes with work-based learning projects completed on the job site; their work will be noticed by professionals with the industry," Swartz said. "Students will be working with Cerner teams of professionals who will assist the students with building a professional learning network."
The possibility of different and new experiences strongly motivated Vosburg to apply.
"I applied because I thought it would be a great way to learn new things and meet new people," Vosburg said.
Vosburg liked the new experiences and relationships that came with working at Cerner.
"[My favorite part is] getting to learn new things and meeting a lot of new people," Vosburg said. "Cerner is a really awesome company and it's really cool to work for them."
(Visited 345 times, 1 visits today)
About the Writers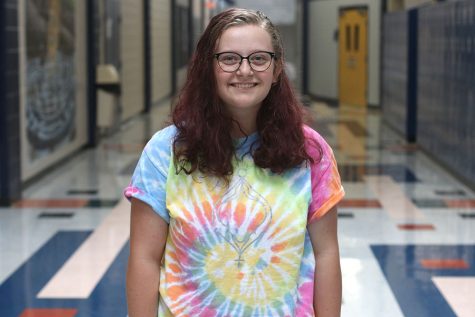 Anastasia O'Brien, JagWire reporter/photographer
This is Anastasia O'Brien's first year on the JagWire staff as a reporter. She is looking forward to being on the staff as a sophomore. Outside of the J-Room, she can be found at the football and basketball pep games with the band, hanging out with friends, throwing discus for the school during track season and listening to music.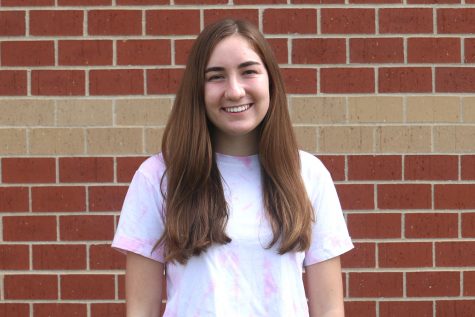 Grace McLeod, JAG editor-in-chief
This is senior Grace McLeod's third year on the journalism staff. She is an editor-in-chief for the JAG yearbook. Grace is also president of the Women's Empowerment Club and involved with SLT, Youth for Refugees, NHS and other clubs. Outside of school, she loves to spend time with her friends and go camping or shopping.