Soccer program adds c team
Cuts are no longer made with the addition of the c team in the soccer program.
The boys and girls soccer program added a C team for freshman and sophomores at the beginning of the season. This will be the first season that the C team will be available.
After lots of fundraising, there was enough money to create two additional teams for both the boys and girls. Head coach Arlan Vomhof says the parents and players helped fundraised money.
"There was a group of parents that did raise money to fund (it)," Vomhof said. "They did a lot of different things as far as raising money, and with different restaurants and all sorts of stuff."
The C teams purpose is to be a freshman and sophomore team combined. It allows  for more people to be on a team and create a stronger program in the future.
"There are people that will move up from (that), hopefully JV next year, Varsity after that," Vomhof says.
The C team gives an opportunity for kids to get involved and for underclassmen to become immersed in playing soccer. Freshman Kyle Bonstetter says that being apart of the team has already given him many opportunities.
"(It) has given me a chance to play for my school and with my friends," Bonstetter says.
Click here to Reply, Reply to all, or Forward
(Visited 7 times, 1 visits today)
About the Writer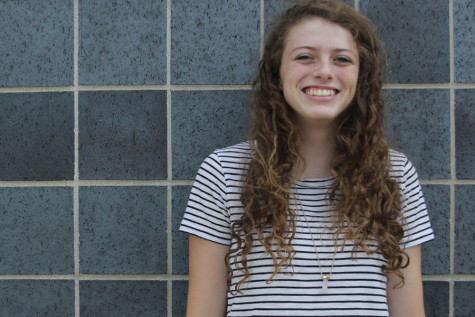 Maggie Bogart, JAG sports editor
This is junior Maggie Bogart's second year on the JAG yearbook. Bogart is co-sports editor for the yearbook. Bogart is a member of NHS, Student Ambassadors, SLT, MV Outreach, Make-A-Wish, the volleyball team, and the track team. In her free time, Maggie enjoys dark chocolate, cats and Netflix.