Photo Gallery: Sky Zone fundraiser: Sept. 5
Kids and adults both gather around the room to raise awareness for cancer as former Chiefs football player, Paul Coffman, gives his speech of how he overcame cancer, Friday, Sept. 5.
The Stand Up to Cancer's fundraiser took place at Sky Zone to raise money, view the live telethon and listen to an amazing story. They also held a silent auction where the items auctioned were donated by local businesses.
Former Chiefs football player, Paul Coffman, explains how his throat cancer took him by surprise and him and his family had to learn to cope with this new discovery.
"At first I thought that this could never happen to me, I am a healthy guy and I work out, but then it became a reality of what it really was. My wife and [I] had peace about it…our children, my daughter especially, [however] were a little upset and worried," said Coffman.
Senior Manager for Relay for Life, Lauren Lineweber, shares how the help of donations can greatly help people like Coffman.
"If we can get out there and spread the word and fundraise, [we] can hopefully lower anybody else's odds of hearing the words you have cancer," said Lineweber.
Lineweber explains the importance of the donations and that anyone can help contribute to the cause.
"We need [you] to help us make a difference," says Lineweber. "There is strength in numbers and if we stand together we know cancer doesn't stand a chance."
(Visited 18 times, 1 visits today)
About the Contributors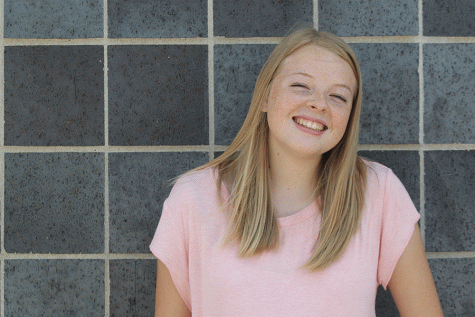 Alexis Strauss, JAG editor-in-chief
Alexis Strauss is a senior and it is her third year on the JAG yearbook staff. She is a co-editor-in-chief and contributes her writing and photography skills to the yearbook. Alexis is involved in MV Outreach and during her free time she enjoys being outside, reading and spending time with her puppy, Milo.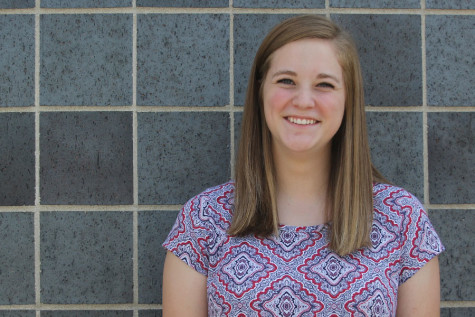 Rachel Schulte, JAG photographer
This is senior Rachel Schulte's second year on the JAG yearbook staff as a photographer. She is a member of NHS and Club 121. Schulte loves volleyball, her dog, hanging out with her friends and Jesus.