Silver Stars Dance Team carhops at Sonic
Being a waitress can be a tough job, with finding the exact change to getting the orders to the correct customers. The Silver Stars got to expierence this job on Saturday, Aug. 27  from 11 a.m.- 5 p.m. All the tips that the costumers gave went toward expenses for the dance team. In the first 30 minutes of working they raised $108. Sophomore dance member Brittany Rouse said that there was a difficulty when giving change.
"The only difficulty for me has been when they give you $20 and the actual cost is $2 and you have to look for the change," Rouse said.
Junior dance member Cody Moore said that they were given a lot of tips from the customers they served at Sonic.
"We've got a lot of big tips from people we don't know. Also, we have gotten some big checks," Moore said.
Mill Valley students came to support the Silver Stars at Sonic. According to sophomore Nick Wilson, the Silver Stars were exceptional serving him and his group of friends.
"They've been great, a ton of friendly faces," Wilson said.
Once all tips were counted, the team earned $750.
(Visited 6 times, 1 visits today)
About the Writer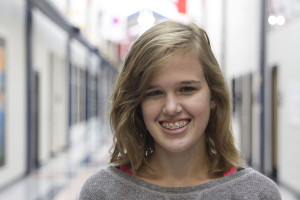 Regan Jones, features editor
Junior Regan Jones is the features editor of the JagWire. She is going to be involved in girls' swimming this year and is in Club 121. Her favorite quote is "Trust in the Lord with all your heart and lean not on your own understanding. In all your ways acknowledge him and he will keep your paths straight." -Proverbs 3:5-6