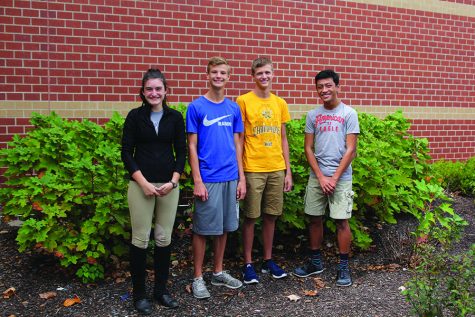 Annie Myers and Michael Sandri

October 22, 2017

Filed under Reviews
Freddy's - Rating: 5/5 JagWire: The patty tasted and chewed like genuine beef, enhanced by the whirlwind of flavors. Senior Devin Mendenhall: It is unique compared to the other burgers, considering the outsides, and then it is tender in the middle. McDonald's - Rati...
Regan Jones, reporter

August 29, 2011

Filed under DANCE, SPORTS, Top stories
Being a waitress can be a tough job, with finding the exact change to getting the orders to the correct customers. The Silver Stars got to expierence this job on Saturday, Aug. 27  from 11 a.m.- 5 p.m. All the tips that the costumers gave went toward expenses for the dance team. In the first 30...