Sideline Report: The Big Ten is a legitimate conference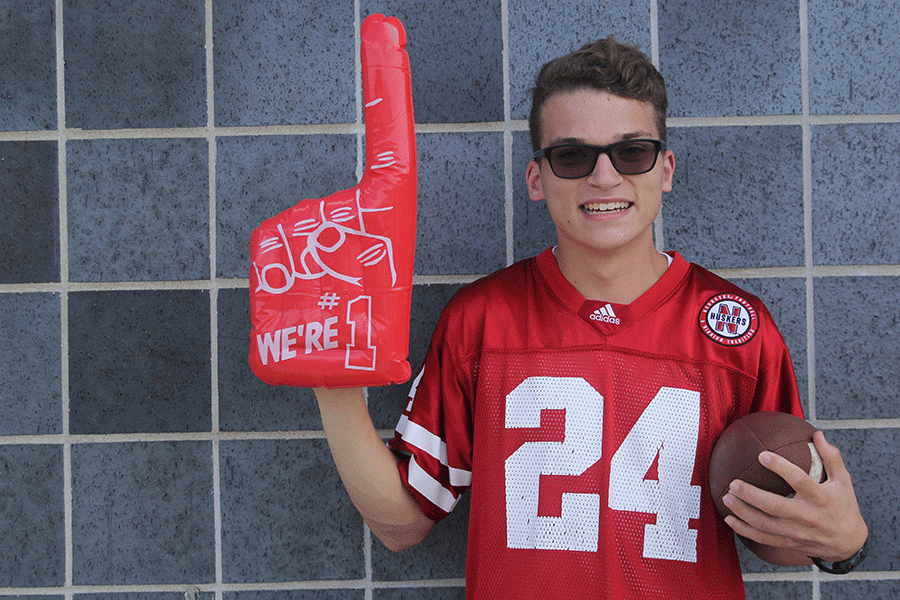 I was taken aback when I looked at the Associated Press top 25 poll for this week. Four teams — No. 2 Ohio State, No. 4 Michigan, No. 8 Wisconsin and No. 10 Nebraska — from the Big Ten Conference are in the top 10 for the first time since 1960. In this era of SEC dominance and overall parity, this a bit of a surprise.
Top teams in college football have had a tough time this season, as the playoff picture has been shaken up numerous times. Teams like Oklahoma, Louisiana State and Notre Dame have completely fallen out of the polls, giving room for under-the-radar teams like Louisville, Tennessee and Washington to enter the Top 10.
But the Big Ten has quietly been rising the rankings, looking fairly impressive going into week seven. Granted, there's lots of football to play this season, but there's still something to say for this strong showing. Three of the four teams are undefeated, with Wisconsin's lone defeat coming to Michigan last weekend.
I thought I'd look into these team's best wins and their remaining schedules since  they all hope to get into the elusive College Football Playoff.
No. 2 Ohio State
Remaining Schedule: @ No. 8 Wisconsin, @ Penn State, vs. Northwestern, vs. No. 10 Nebraska, @ Maryland, @ Michigan State, vs. No. 4 Michigan
Best Win: @ Oklahoma
Ohio State seem to always be in the mix of top teams. With the nation's No. 3 ranked total defense, No. 4 ranked rushing offense and a superb coaching staff, the Buckeyes will hope to build their resume through a tough schedule in conference play. It won't be an easy road, but it wouldn't be a surprise if we see this team in the Big Ten title game.
No. 4 Michigan
Remaining Schedule: vs. Illinois, @ Michigan State, vs. Maryland, @ Iowa, vs. Indiana, @ No. 2 Ohio State
Best Win: vs. No. 8 Wisconsin
Michigan by far have the best victory of any of these teams with the low-scoring win against Wisconsin. The Wolverines boast the No. 9 ranked rushing offense and No. 5 ranked total defense. Head Coach Jim Harbaugh has this team in great position this season and I think this is the best team in the Big Ten. They're the most balanced in all aspects of the game and should be the favorites to win the conference.
No. 8 Wisconsin
Remaining Schedule: vs. No. 2 Ohio State, @ Iowa, vs. No. 10 Nebraska, @ Northwestern, vs. Illinois, @ Purdue, vs. Minnesota
Best Win: vs. LSU
This team was unranked to start the season, but didn't stay that way for long. The Badgers are tenacious on defense as they're No. 8 in total defense and No. 4 rushing defense. They specialize in getting after the ball and pressuring opposing quarterbacks. On offense, freshman quarterback Alex Hornibrook is still adjusting to the college game, but holding his own. This team needs to have a strong finish to the season, as they need another quality win.
No. 10 Nebraska
Remaining Schedule: @ Indiana, vs. Purdue, @ No. 8 Wisconsin, @ No. 2 Ohio State, vs. Minnesota, vs. Maryland, @ Iowa
Best Win: vs. Oregon
This is by far the weakest team of the four. They haven't played any legitimate teams yet, as Oregon really looks slightly overrated now.  That stretch of Wisconsin, Ohio State and Maryland a couple weeks later will show this team's resolve. Head Coach Mike Riley has one Big Ten season under his belt already, so it will be interesting to watch how he does in his second season If the Huskers want to prove themselves, they have their chances coming up.
All of these teams have the opportunity  to show that they are one of the best teams in the nation. All four have strengths to run the table, but anything can happen. We're at the point in the season where the best teams can separate themselves from the rest. As these teams beat each other up, we'll hopefully be able to see who really is the best team in the Big Ten.
As for now, these four teams are forces to be reckoned with. The rest of the nation now has more to worry about than just the SEC and ACC.
(Visited 14 times, 1 visits today)
About the Writer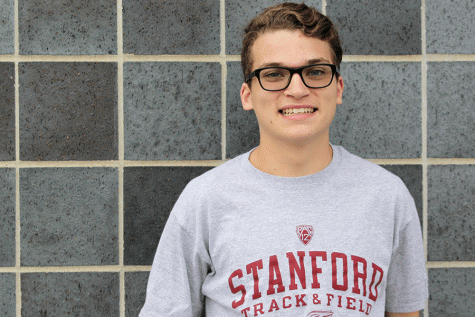 Braden Shaw, JagWire editor-in-chief
This is senior Braden Shaw's third year on the JagWire staff and his first year as editor-in-chief. Outside of newspaper, Braden is involved in cross country, band, track & field, NHS and his youth group at his church. He also loves movies and hip-hop, and is a huge sports fan.