Seniors reflect on previous seasons
Entering their final season, five seniors remember their favorite moments playing for Mill Valley
Claire Biles, Braden Shaw, JagWire photographer/reporter, JagWire reporter
December 9, 2014
Senior Mitch Perkins: Boys Basketball
Two years varsity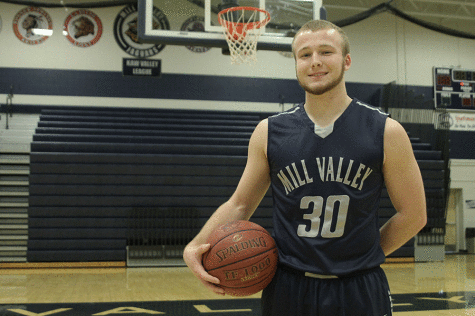 Perkins' final season on the basketball team begins this year. He looks forward to his final season and remembers his time playing for Mill Valley.
"Coach Bennett's system fits our players pretty well," Perkins said "I just see us having a really strong season."
He has been on varsity for two years but has been playing since his freshman year.
Perkins said his favorite memory playing was his "first [varsity start] at Turner last year."
When he wasn't on the court, he enjoyed watching his team play at the state tournament.
Perkins wants to continue playing basketball after high school in an intramural league however he is not looking to play in college.
Senior Cody Deas: Bowling
Three years varsity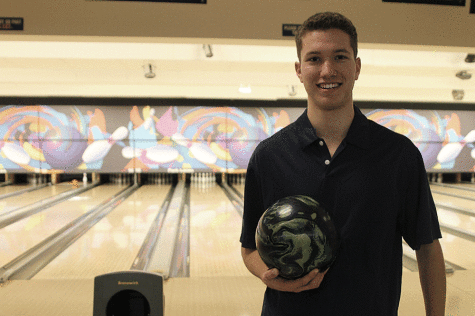 Deas has been on the bowling team for four years making the varsity squad three of those years.
Deas prides himself in being one of the members with very steady scores.
"[I bring to this year's team] consistency," Deas said. "Even though I don't have the highest average, I have a history of more consistence."
Deas also has enjoyed his teammates and the bonds that he has created over years on the bowling team.
"[I will definitely miss] the camaraderie," Deas said. "It's just so much fun to go to the meets with all of your friends. Also. I'm just going to miss bowling with my buddies."
Deas looks to finish his Mill Valley bowling career with a state title.
Senior Lexie Myers: Girls Basketball
Two years varsity
Myers has been a part of the basketball program for four years now, with this being her second season playing on varsity.
With this also being her final year, Myers walks away with many fond memories.
"[I will miss] the team, definitely," Myers said. "I'll miss spending hours with them in the gym and also outside [of basketball]."
Even with tearful goodbyes and final games coming this year, Myers still has high hopes for the team's season.
"I'm hoping to have a successful season and really unite as a team," Myers said. "We want to obviously win, but just to have fun [as well]."
Myers wants to lead the basketball  team and "create a positive environment."
Bryan Burnett: Wrestling
Four years varsity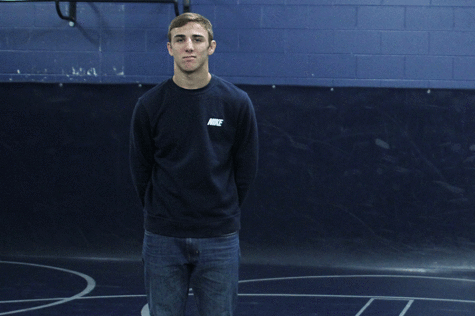 "My favorite memory was the state tournament last season."
Nick Stack: Boys Swim
Three years varsity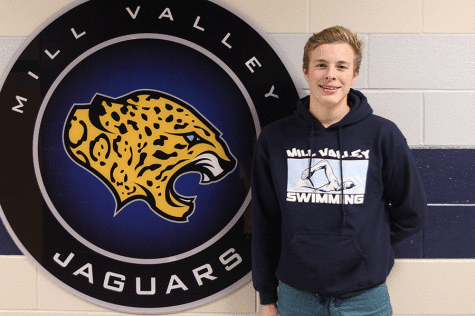 "[I'm most excited for] the meets. The meets are fun."
(Visited 11 times, 1 visits today)
Hang on for a minute...we're trying to find some more stories you might like.