Seniors Ella Greenup and John Fraka earn All-State band honors
Greenup qualified for the All-State Band on piccolo, while Fraka earned a spot as the All-State Jazz Band's guitarist
Two senior band members earned All-State honors from the Kansas Music Educators Association: piccolo player Ella Greenup and guitarist John Fraka.
Greenup faced tough competition to make the first All-State Band of her musical career; since only one piccolo makes the cut, she was selected as the best piccolo player in the state. 
She elaborated on the hardships qualification posed, and how the music forced her to improve. 
"It was difficult to make All-State. The music was challenging, and I was going up against 15 of the best piccolos in Kansas," Greenup said. "The music pushed me as a player with its difficulty, both mentally and physically."
For Fraka, making the cut has become routine: for the third consecutive year, he was selected as the KMEA All-State Jazz Band's guitarist. 
Fraka has qualified for the All-State Jazz Band every year he's been eligible for the honor — and he's the first Mill Valley student to ever accomplish this feat. 
For him, the toughest challenge wasn't learning the music — instead, it was creating a quality recorded jazz guitar sound from home.
"The main challenge I personally faced was the fact that it was a recording as opposed to a live audition," Fraka said. "I basically had to teach myself how to get a decent recorded guitar tone from my bedroom, whereas with a live audition that's never been a thing I had to consider."
The full All-State 5A/6A Band roster, including Greenup, can be found here.
The full All-State Jazz Band roster, including Fraka, can be found here.
(Visited 111 times, 1 visits today)
About the Writers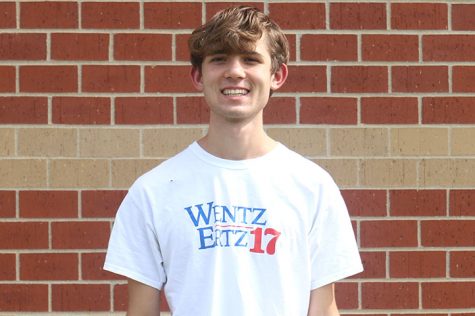 Ben Wieland, Mill Valley News editor-in-chief
This is senior Ben Wieland's third year on staff and his second year as Mill Valley News editor-in-chief. When he isn't running the website, you can find Ben at StuCo, Youth for Refugees, Young Democrats or Quiz Bowl meetings — and if he isn't there, he's probably at home watching TV.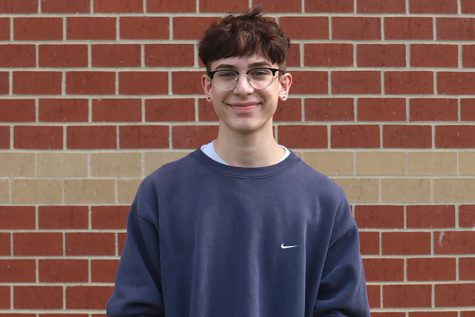 Jack Brown, JAG reporter/photographer
This is junior Jack Brown's first year on the JAG yearbook staff. He will be working on the yearbook as a writer and artist. Jack also participates in crew for the school's theater productions. Outside of school, you can find him hanging out with friends or working crippling hours at Wendy's. Jack enjoys listening to music, shopping and spending time with the people he loves.