Senior football players acknowledged at last home game
Each of the seniors shook hands with head coach Joel Applebee before being escorted onto the field
Senior football players were recognized on the field for senior night alongside their parents before their last regular season home game on Friday, Oct. 11. These 16 seniors came away with a 31-0 win against Pittsburg on this important night.
Planning to continue his football career at Arkansas State University, senior offensive lineman Kyle Kelly believes the most important thing the football program has taught him is brotherhood.
"Football teaches a lot of lessons about having trust in the guy next to you, that he's going to do his job and you're going to do yours," Kelly said. "It's just a brotherhood you can't describe."
During his four years with the team, senior linebacker Carson Caldwell was able to mature on the field.
"I really think that everybody has really worked for where they've been," Caldwell said. "Being able to come out onto the field and progress and grow up in front of everyone's eyes, including the coaches, it's just amazing."
With his parents by his side standing in front of the community, senior defensive back Grant Frost had mixed emotions.
"I was kind of sad at first, but you have to be happy because it's a celebration of this game and having my family there to support me is awesome," Frost said.
As senior night approached, reality set in for Caldwell.
"I was thinking this really could be my last home game at the swamp," Caldwell said. "I never really thought about how much of an impact everything has had until senior night hit."
Kelly wants the team to finish how they finished their freshman year season: with a state championship title.
"This class means the world to me. Since day one we've been getting after it, and it's touching to be able to take this field with my boys one last time," Kelly said. "We came in our freshman year and won a state championship, and that's our goal coming out."
(Visited 210 times, 1 visits today)
About the Contributors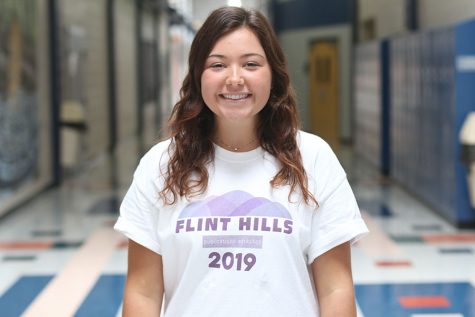 Taylir Charest, JAG editor in chief
This is senior Taylir Charest's third year on the JAG yearbook staff. This year she will be taking on the position of editor-in-chief. Other than yearbook, Taylir is a member of the softball team and Spanish NHS. Outside of school, she enjoys shopping, traveling, concerts and K-State football games.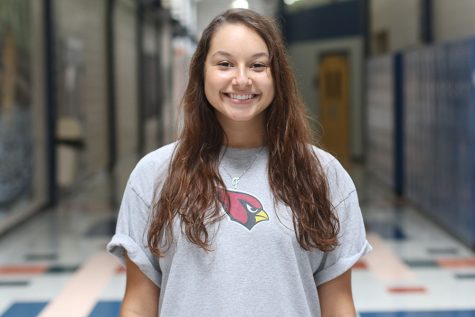 Gabrielle Cabrera, JAG photo editor
Coming into her third year on JAG yearbook staff, senior Gabrielle Cabrera will be this year's photo editor. Outside of yearbook, Gabrielle works two jobs, volunteers at Unleashed Animal Shelter and takes an interest in videography when she's not with family or friends.