Senior class goes to the zoo after winning class cup
After winning the overall class cup competition for the school year, the senior class won a trip to the Kansas City Zoo on Thursday, April 27
Marah Shulda, Mill Valley News editor-in-chief
April 30, 2017
The senior class won a trip to the Kansas City Zoo on Thursday, April 27 because they won the overall class cup competition for the 2016-2017 school year.
One of the chaperones, math teacher Jessica DeWild, is glad the senior class won the competition since they are nearing their graduation date. She also enjoys being around the senior class because they behave well.
"I really like the senior class," DeWild said. "They're good kids and I wanted to spend one last afternoon with them before they graduate here in a few weeks."
The students saw and did many things on the trip, but senior Diana Auckly claims that her favorite part was the ski lift ride over the African animals, also known as the Skyfari. She also enjoyed being surrounded by her friends and to hang out with them at the zoo.
"I did the Skyfari for the first time and that was really cool," Auckly said. "[The trip] was really fun and it's fun to go anywhere with friends as well as to just have that opportunity available."
As a member of the Student Leadership Team senior Sarah Morgan credits the creation of class cup to the team. She says that there were some changes to the way class cup was ran this year than in those previous.
"Student Leadership Team came up with class cup a few years ago," Morgan said. "At the beginning of this year, we decided that to be able to go to a class cup event you had to have attended at least one activity of the week."
DeWild appreciates the class cup and thinks that it is an opportunity for kids to try new things. She says that the rewards are a motivating factor pushing students to participate.
"I like that [class cup] gets kids a little bit more involved," DeWild said. "It gives more of an incentive for kids to go out to an event that maybe they wouldn't have gone to normally."
(Visited 27 times, 1 visits today)
About the Writer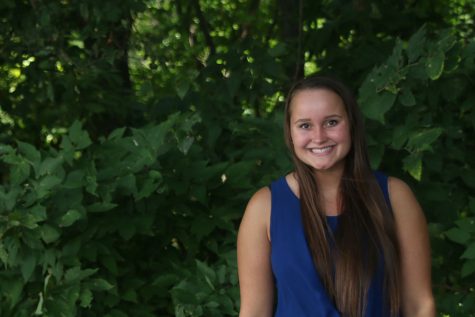 Marah Shulda, Mill Valley News editor-in-chief
This is senior Marah Shulda's third, and final, year on the JagWire staff. This year, she is a Mill Valley News Editor-in-Chief alongside Elizabeth Joseph and Katya Gillig. Outside of newspaper, Marah is involved in band as a drum major for the Mill Valley Marching Jaguars. She also participates in jazz band, SLT, Ambassadors, MV Outreach, MV Outfitters, swim team, is an NHS officer, on the Executive Leadership Team for Relay for Life and the co-president/founder...