Sculpture students construct wire figures for latest project
Project has given students in the class a unique challenge
Anika Roy, JagWire editor-in-chief
October 28, 2016
In art teacher Krystal Strong's Sculpture 1 class, students embarked on a two week project of creating a wire, realistic-looking, living creature in motion, not knowing the many challenges they would be presented with.
Strong said that students started by drawing gesture sketches and researching motion to learn how to show interesting movement in human or animal form. They later practiced using wire to create various shapes, and eventually developed their sketch into a three dimensional sculpture.
By the end of each work day in class, senior Alina Ruiz-Garcia has extremely sore hands from the tedious work the wire sculpting requires.
"All of [the project] is hard," Ruiz-Garcia said. "The wire is probably the hardest thing to control, it won't bend with
you unless you force it, and forcing it just means extra work on your hands. I know a lot of us feel the same way."
Senior Zac Jarvis also believes that working with the wire can be very difficult at times.
"Making the connections is hard," Jarvis said. "Wrapping the wire around itself, trying to make it hold its shape, that definitely seems to be a challenge."
Along with the physical challenges that came along with this project, Ruiz-Garcia knows she struggled mentally as well.
"I learned that I'm not good with patience. I thought I had a good amount of it, but this has really tested me," Ruiz-Garcia said.
Unlike the rest of his classmates, Jarvis created a dragon sculpture rather than a human body.
"I thought [the dragon] would be a little bit of a challenge," Jarvis said. "I thought it'd be kind of unique because no one else was making making one, or anything like it. Everyone else was making human figures, I thought it'd be cool to make some sort of creature."
Ruiz-Garcia created a woman dancing for her sculpture, for reasons that are significant to her.
"I do dance, I used to dance a lot, but I haven't gotten to a lot recently just because of school and senior year," Ruiz-Garcia said. "I wanted to make something that I could relate to and represent how I feel free. It's personal."
Although the project wasn't physically or mentally easy, Ruiz-Garcia understands that students have learned a lot since they first began, and have been able to express who they truly are.
"I liked the individuality of [the project]," Ruiz-Garcia said. "There's not much else you can do in an art class rather than show your true self."
(Visited 64 times, 1 visits today)
About the Writer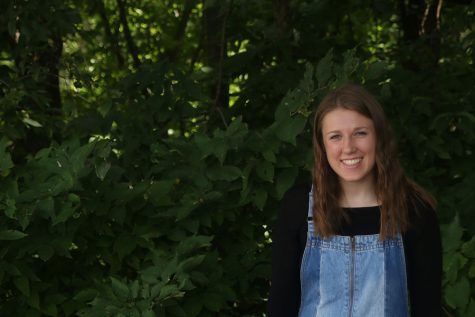 Anika Roy, JagWire editor-in-chief
This is Anika Roy's third and final year on staff, and she's incredibly excited for her position as editor-in-chief. While you can find her in the journalism room almost all the time, she also spends free time on the tennis courts, the piano, the swimming pool, or her church. Additionally, she's an officer of NHS, an executive leadership team member of Relay for Life, and a member of Spanish Honor Society, MV Outfitters, and Student Ambassadors....